Brick Pavers in Kendall, FL
Brick pavers are an attractive and environmentally friendly choice for your driveway, walkway or patio. They are natural and truly a green material, as they are sourced from the earth. They are small blocks moulded into a uniform size.  Since they are uniform, they are easy to install in various patterns. The bricks are typically composed of sand, clay and lime. Because brick pavers are made from natural materials, they are one hundred percent recyclable. The process of brick making is not new.  It has been around for thousands of years. The production process is even getting greener, as newer kilns and fabrication facilities are using less energy than needed in the past. When brick pavers are produced, they have a textured, slightly rough surface. Because of the surface texture, they are slip and skid resistant.
Driveway Pavers and Patio Pavers
There are many design options for brick pavers. Since they come in a variety of colors and shapes, you can tailor them to the design look you desire. Interlocking brick pavers can create a traditional, casual or formal design depending on your style. Paver shapes include herringbone, diamond and hexagon to name a few. These shapes are visually interesting and provide great detail to your driveway or patio. The pavers can be installed in patterns to create a stunning visual effect. Some of the most popular patterns include pinwheel, basketweave, running bond, and grid.  Choose the pattern based on the style of your home and the landscape.  Using brick pavers will elevate the appearance of your property.
Brick pavers do not lose their color over time and they also keep their naturally rough surface texture. The brick appearance you select today will stay as it is and will be with you for many years to come. Not only are the bricks colorfast, but they are also very strong. Bricks are some of the strongest and longest lasting materials. Due to their strength, pavers are frequently used for driveways. They can handle the high volume of traffic in daily life, as well as the occasional heavy commercial vehicle that may need to come to your house. They are so durable, the heavy weight of trucks, vans and work vehicles will not damage the pavers. The brick pavers will last for many years without the need for servicing or replacement.
If you are ready to get started, call us at 305-828-5158 in Dade County or 954-962-8009 in Broward County to take the first step toward a more beautiful home. You can also click here to contact us for more information by using the online form.
We help you design
the life you want.
Give us a call and learn what we can do for you.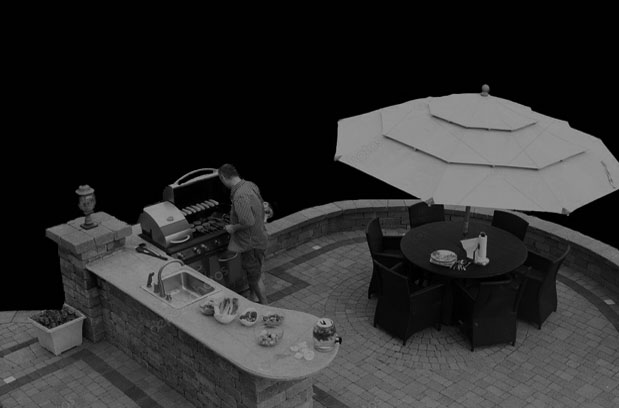 Deco Concrete provides Stamped Concrete, Concrete Pads, Brick Pavers, Overlay Systems and more!