Stamped Concrete, Concrete Pavers, and Concrete Pads in Miami, FL, and Surrounding Areas
You have reached the website of the most trusted contractor for concrete pavers in Miami, Fort Lauderdale, Pompano Beach, Hollywood, Coral Gables, and all other cities in Miami-Dade and Broward counties. Deco Concrete was established back in the 1990s, and we have steadily grown because of our 100 percent customer satisfaction rate. To us, perfection is the only option, and we go the extra mile to treat our clients the way that we like to be treated when we are engaging service providers.
We specialize in stamped concrete for Miami/Ft. Lauderdale area homeowners and business decision-makers. This material provides a host of different stylistic options, because it can be textured, embossed, and patterned in various ways. There are also many different color options, so concrete pavers can be chosen to fit into any existing design concept.
And speaking of design, our creative professionals can examine your property and explain your options to you. If you would like to get a head start with regard to the possibilities, you can check out the portfolio page that we have here on our website. We are quite confident that you will be impressed when you see the quality of the concrete pavers that we offer to local clients.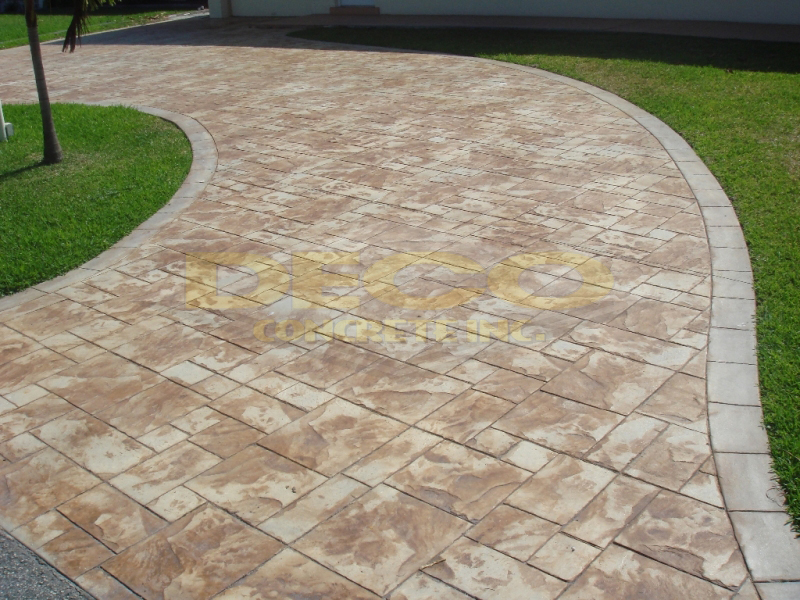 Concrete Pads and Concrete Pavers
After a design has been created, we move on to the next phase of the process. Our technicians are highly skilled, serious professionals that take a great deal of pride in the work that they do installing concrete pavers in Fort Lauderdale, Miami, and the other cities in our service area. You can rest assured that your new concrete pavers will be put into place impeccably if you partner with our company.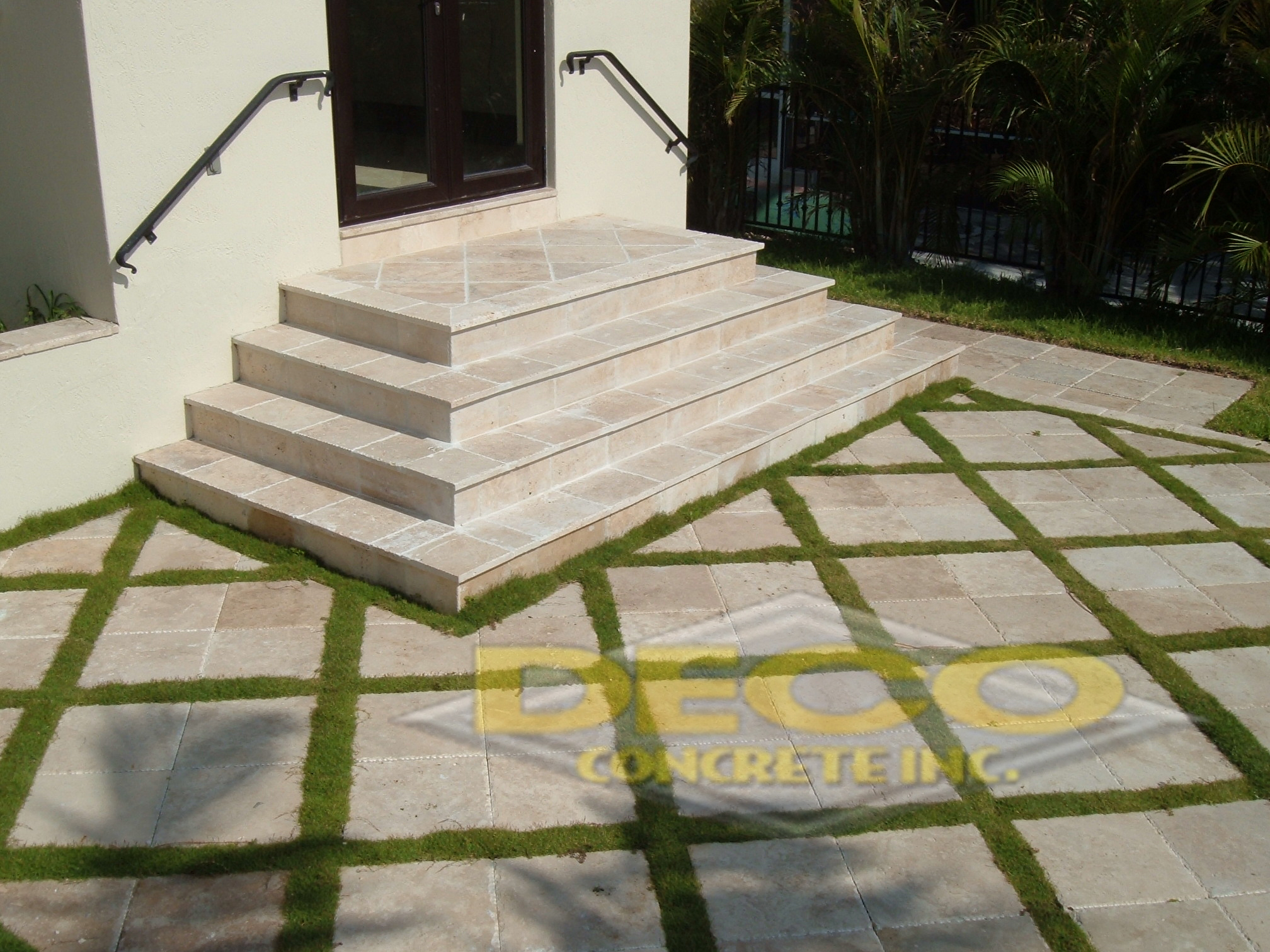 The design and installation work that we provide is second to none. We get the job done right, but we don't take forever, because we know that our clients want to get back to life as usual as soon as possible. Plus, when you decide to work with us, you will receive world class customer service every step of the way. If you would like to discuss your needs with one of our Miami, Florida concrete paver specialists, you can reach us by phone at 305-828-5158 or 954-962-8009. There is also a contact page on this website that you can use to send us a message, and you can rest assured that you will get a prompt reply.
Deco Concrete provides Stamped Concrete, Concrete Pads, Brick Pavers, Overlay systems and more.