Driveway Pavers, Brick Pavers, Patio Pavers, Pool Pavers & Concrete Pads in Coral Gables, Fort Lauderdale, Golden Beach, Pinecrest & All of South Florida
Building a Successful and
Sustainable Relationship
When it comes to finding the perfect brick and concrete designer, there are countless elements that should be taken into consideration. You want a company like us, Deco Concrete, who is known for our unwavering dedication to exceptional quality, as well as a longstanding reputation within the industry. Not only this, but customer service is paramount- you need a team that you can rely on and communicate easily with throughout the design and implementation process.
At the same time, the materials themselves are key; you need to know that every brick, concrete slab, and piece of travertine is of the highest possible quality. Paying attention to these details will ensure that you end up with a finished product that is both visually stunning and built to last for years to come.
Deco Concrete, Inc. is a proud family-owned and operated business that takes pride in embodying the three qualities that matter most to our customers: commitment to quality, good customer service, and passion for creativity. Our team is dedicated to bringing you the best in custom designs, whether it's concrete, travertine, or brick. Our designs are a true work of art, and it reflects our artist's passion for perfection.
For 27 years, our commitment to excellence and high personal standards have helped us deliver outstanding results while delighting our customers. We stand behind our materials, from brick pavers to stamped concrete, ensuring they are always of the highest possible quality.
We understand that communication is key and strive to be available to answer any questions you may have. We want you to feel comfortable working with us every step of the way, and we take pride in the good relationships we have built with our clients.
Trust us to exceed your expectations, and we will make sure that you will be satisfied and proud of the outcomes to your home.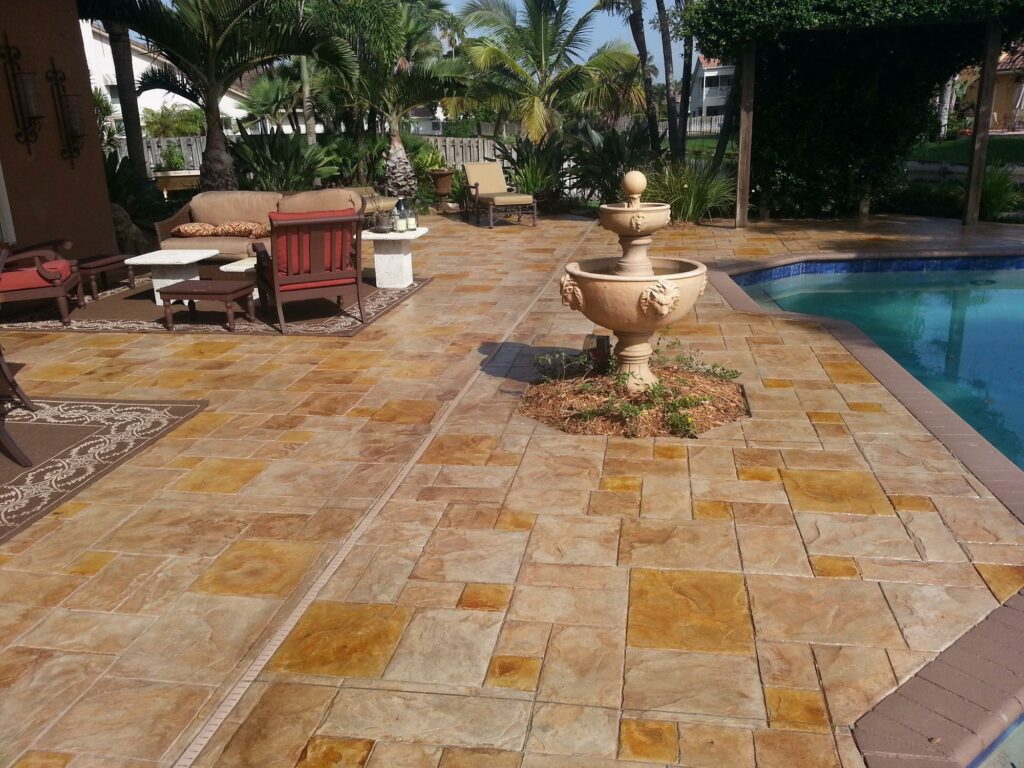 If you would like to take the next step, we would love to get to know you and help you design the perfect patio, pool area, driveway, or walkway. Dade County residents can reach us at 305-828-5158, and our Broward County number is 954-962-8009, or, click here to contact us by using the online form.
Deco Concrete provides Stamped Concrete, Concrete Pads, Brick Pavers, Overlay Systems and more!