Brick Pavers and Pool Pavers with Decorative Concrete in Fort Lauderdale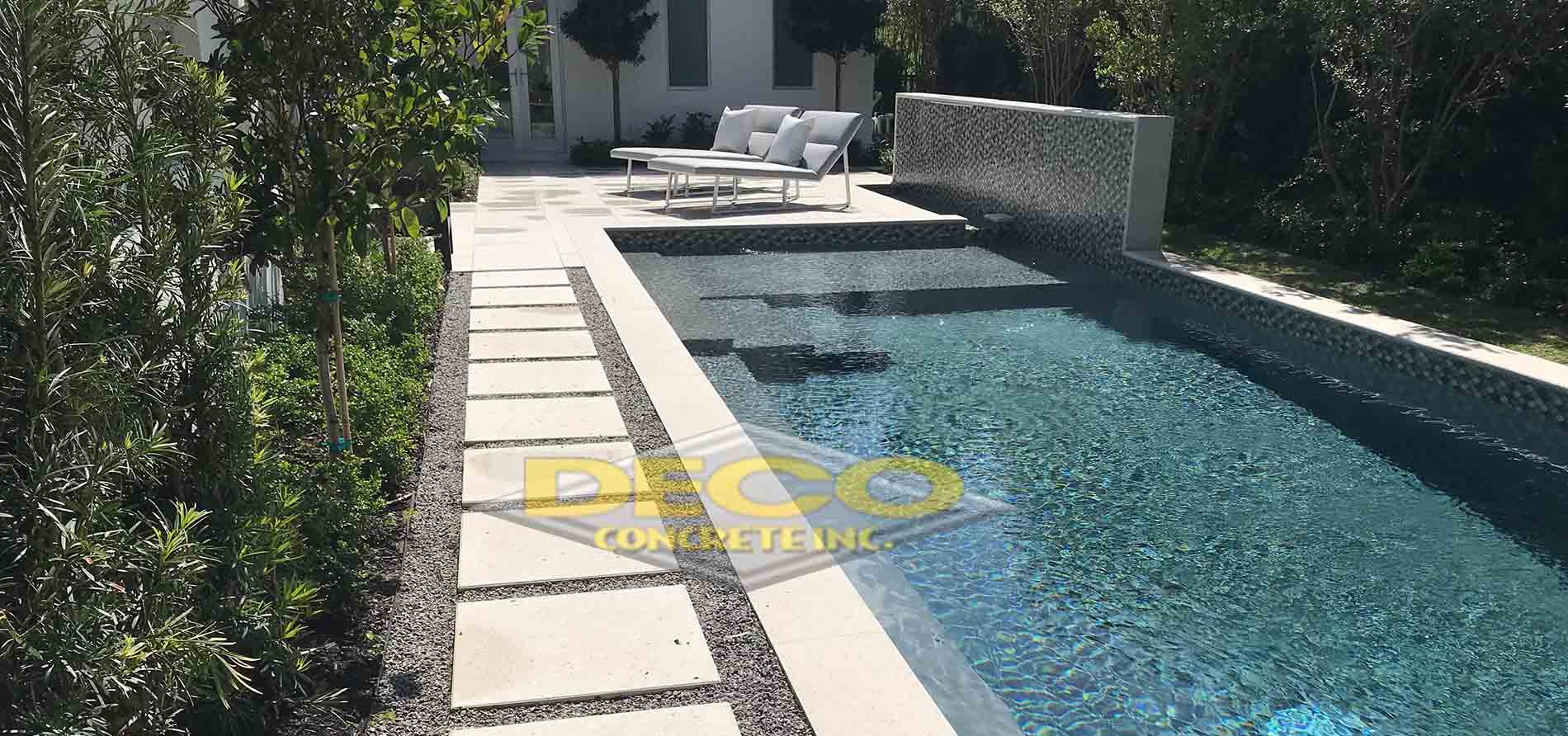 If you are a homeowner in Fort Lauderdale, Florida, decorative concrete can have a transformative effect on your property. We invite you to conduct a little experiment. Make a point of checking out the most stunning, eye-catching houses in any neighborhood in Broward County the next time you are driving around. If you look closely, you will see that brick walkway pavers, stamped concrete walkways, and/or driveway pavers are at the core of the designs that draws you in. 
We are the right choice for decorative concrete in Fort Lauderdale for a number of different reasons. First, we are locals, and we understand the aesthetic vibe that permeates this area. Plus, we have over 25 years of experience, and there is no substitute for hands-on work in the field. Thirdly, we sincerely care about the work that we do, and we hold ourselves to high standards. If you take a look at our online portfolio, you will see real-life  examples that speak louder than words.
Without question, Fort Lauderdale is a great place to own property, with the perfect climate, a vibrant economy, and countless things to do in your spare time. Every penny that you spend on brick pavers or stamped concrete pavers and other types of decorative concrete will come right back to you as the value of your home increases. You get to enjoy the benefits, but in a very real sense, it costs you nothing, or next to nothing.
In addition to the work that we can do to ratchet up your curb appeal, we can also apply our expertise to your backyard. Many homeowners in our area have pools, and there are countless different decorative concrete applications that can turn your pool area into an absolute showcase. We can execute the vision that you have in your mind's eye, but if you need design assistance, we would be more than glad to provide it for you.
Contact Deco Concrete Today!
We serve people in all parts of town, from Nurmi Isles to Sunrise to the Harbor Beach/Harbor Heights area to Rio Vista Isles and everywhere in between. The concrete work that we do is unmatched, but we also provide world class customer service from the first moment that you reach out to us on the phone. If you are ready to get started, you can speak with one of our Fort Lauderdale, Florida decorative concrete consultants right now if you give us a call at 954-962-8009.
Deco Concrete provides Stamped Concrete, Concrete Pads, Brick Pavers, Overlay systems and more.