Do you have a sprawling outdoor? Or are you thinking of getting a house with a spacious outdoor? Well, a huge exterior is a blessing. You can enjoy a beautiful view from your porch or have a great gathering outside your house on a summer night. There are several things that you can do if you have a huge space outside your house. But you need to design the landscape first. Divide the area into different parts like a driveway, lawn, or a backyard, and then adorn each part beautifully. This will help make your property more appealing and increase its overall value too. One of the elements you can use to adorn your home landscape is pavers. Driveway pavers or pool pavers are well-designed and also have a useful functionality. We, at Deco Concrete, can help. We can provide you with a high-quality paver solution for your home outdoor. We are known for our sturdy and appealing products available at low prices. So, if you belong to areas like Coral Gables, Fort Lauderdale, Miami, Miami – Dade, Miami Beach, or Pembroke Pines, then you can rely on us.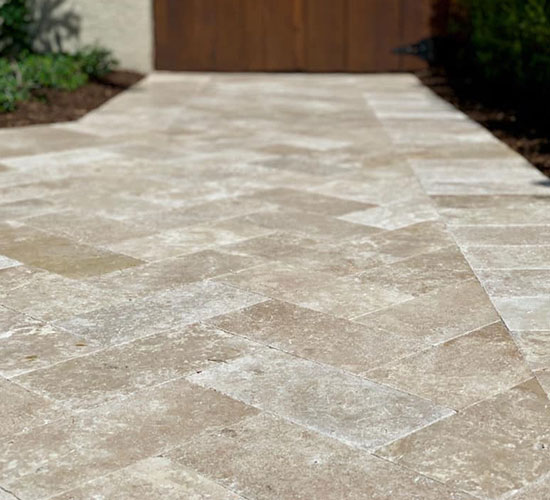 Here, we have enlisted a few questions to ask a company offering pool or driveway pavers. Take a look.
Do you offer free estimates for the prices?
If you can get an estimate for the pavers, it becomes more convenient for you to plan your finances and choose the pavers according to your budget. You should ask the company if they can provide a free estimate to choose wisely.
Can you also install the pavers for us?
If you simply buy the pavers, you have to take an effort and learn how to install the pavers. But that will be challenging. So, you should ensure if the company from whom you are buying the pavers can also install it for you.
So, after asking such questions, if you are interested in our pool or driveway pavers, contact us today.