Do you have a huge outdoor area? Blessed are those who have a big landscape area that can be decorated in an amazing manner. There are several things that you can do with your big landscape area. But some people prefer to make a patio. It can be a beautiful spot to enjoy your morning tea or evening coffee with nature. But if you want to further adorn your patio, you should invest in good quality patio pavers. We, at Deco Concrete, INC., can be the right choice for you. We are one of the most established and reliable companies which have been in this business for more than 20 years now. We can provide you with all kinds of pavers starting from brick to concrete pads, and so on. We are known for our good quality pavers available in great variety to suit all kinds of homeowners with varying tastes and personalities. So, if you are based in areas like Fort Lauderdale, Miami Beach, Pembroke Pines, Parkland, Palmetto Bay, or Miami, then you can opt for us.
Here, we have put together a few things to check about the patio pavers before buying. Take a look.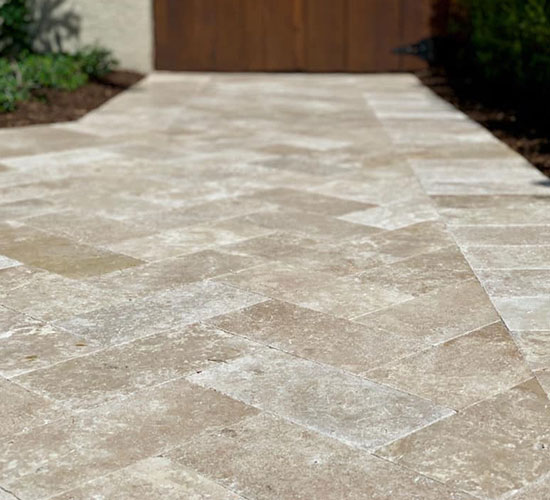 First of all, you should make sure that the quality of the patio pavers is up to the mark. It should be made of good quality materials so that they are durable in nature. After all, you are going to invest your hard-earned money in it and it should be worth the price.
The next thing of course will be the cost of the pavers. You have to consider your budget while making this kind of purchase. That is why you should take quotes in advance from different companies and then compare these with others to choose the one that seems most affordable for you.
So, if you are interested in choosing us, contact us today.