Are you looking for ways to make your outdoor more appealing? Do you want to add more beauty to your landscape by installing a few external elements to enhance your existing elements? Well, a pathway, driveway, or a pool are some of the vital aspects of your landscape which need to be constantly maintained so that it continues to make your home look impressive. Another essential part of your home exterior is the patio. It is a beautiful part of the house where you can sit and bask in the sun, keep your plants, or simply read and enjoy the tranquil sound of your fountain. But if you want to further make your patio more beautiful, you can use the patio pavers. We, at Deco Concrete, can help. We can offer you high-quality pavers in brick or concrete so as to give a new texture and feel to your patio. We can provide these pavers in various materials, colors, shapes, and sizes. So, if you are from areas such as Coral Gables, Fort Lauderdale, Miami, Miami – Dade, Miami Beach, or Pinecrest, then you can resort to us.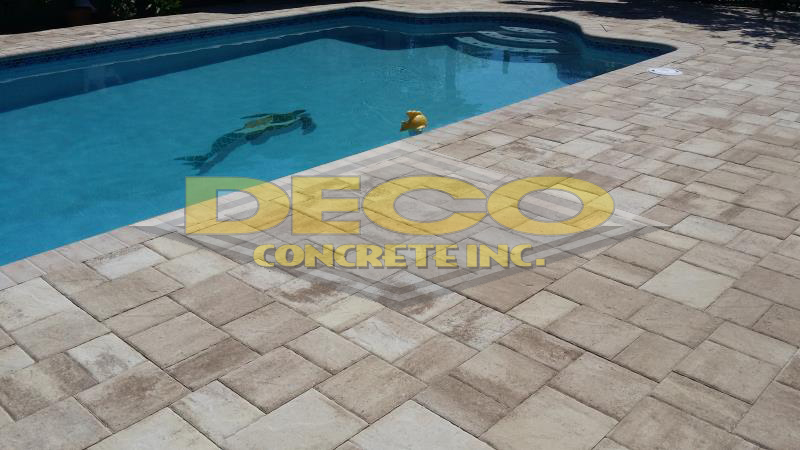 Here, we have put together a few questions to ask before buying the patio pavers. Take a look.
What kinds of pavers can you offer?
You must have some idea in your mind regarding what kind of pavers you want for your patio. Moreover, your patio already has an existing style. You need to choose pavers which match the look and feel of your patio. So, ask the company about the variety they offer so that you can pick according to your needs.
Do you provide free estimates for the pavers?
It is better if you can get an estimated rate for the pavers so that you can choose the pavers that are feasible for the pockets. So, you must ask for free estimates and take the rates to compare among other providers of pavers and make a wise choice.
If you think we can answer these questions rightly, then contact us now for our patio pavers.