Are you looking to upgrade or add driveway pavers, patio pavers or pool pavers to your property?  If so, there are many options to choose from, and Deco Concrete can help you determine the best option for your home. 
Pavers provide a classic, decorative look for any home patio, pool or driveway surface.  They come in a range of colors, many in natural and earth tones.  You are sure to discover an attractive color that will elevate the landscape of your home.  Since pavers are cut smaller in size, they can be arranged to form patterns on the surface of your driveway or patio.  Use your imagination to develop a pattern that represents your family and home aesthetic.  In addition to striking patterns, some homeowners use pavers to personalize the space.  They use them to spell out the family surname, initials, a shape or company logo.  The options are endless.
Pool Pavers and Patio Pavers
Pool, patio and driveway pavers are easy to maintain and last for years.  With some surfaces, if they become cracked or damaged, homeowners use a patch to repair.  Most of the time, it is obvious there is a patch.  It is difficult to achieve the same exact color for a match, and as a result the patch is often a mismatch in color from the original surface.  Due to the unsightly mismatch, owners often opt to have the entire driveway resurfaced.  A problem like this one does not happen with pavers.  If any damage happens to one or a few of the pavers, they are easy to replace.  Only the specific pavers that are damaged need to be pulled up and swapped out, instead of an entire area.
When deciding what material to use for your driveway, pavers are a smart option.  They are sturdy and long lasting.  Driveway pavers hold up well to the high volume of vehicle traffic that comes with daily use.  Because they are so durable, they can take the heavy weight of vehicles and not get damaged.  They are long lasting, so they will last for many years without the need for repair or replacement.
There is no fading or change to the color of the pavers over time, plus they are resistant to staining.  If you choose to use a sealer, it makes clean up simple.  Just use a water hose on the area that has spills or marks to wash them away.  It will prevent any stains that may occur from vehicles or from entertaining.
If you are ready to get started, call us at 305-828-5158 in Dade County or 954-962-8009 in Broward County to take the first step toward a more beautiful home. You can also click here to contact us for more information by using the online form.
We help you design
the life you want.
Give us a call and learn what we can do for you.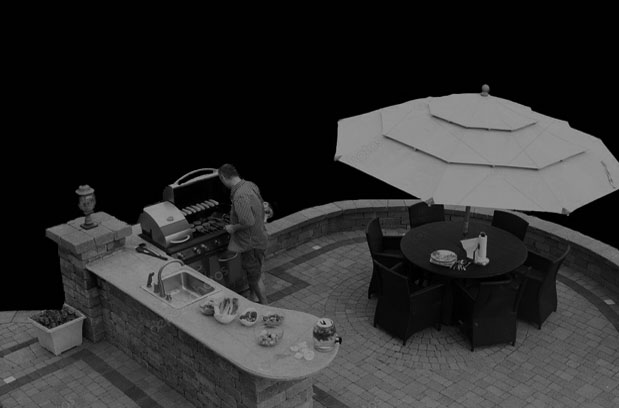 Deco Concrete provides Stamped Concrete, Concrete Pads, Brick Pavers, Overlay Systems and more!