Are you buying a new house? Or are you planning to remodel your home? Apart from focusing on the interior design of your house, you should also pay attention to the exterior of your house. You might want a lovely pool outside. You can enjoy a relaxing swim on a hot summer day whenever you want. The cooling water also keeps the surroundings of your home tranquil and comfortable. You can even throw pool parties with your friends. But for your safety and for an aesthetic appeal in your home exterior, you should install pool pavers too. We, at Deco Concrete, Inc., can be the right choice for you. We are an experienced and reputable company which offers you high-quality materials like concrete, stamped, and brick pavers for different parts of your home outdoor. We have been in this field for over 20 years and are known for our customer-oriented approach along with a great level of commitment. So, if you are from areas such as Kendall, Fort Lauderdale, Pembroke Pines, Pinecrest, Miami Beach, or Miami – Dade, then you can opt for us.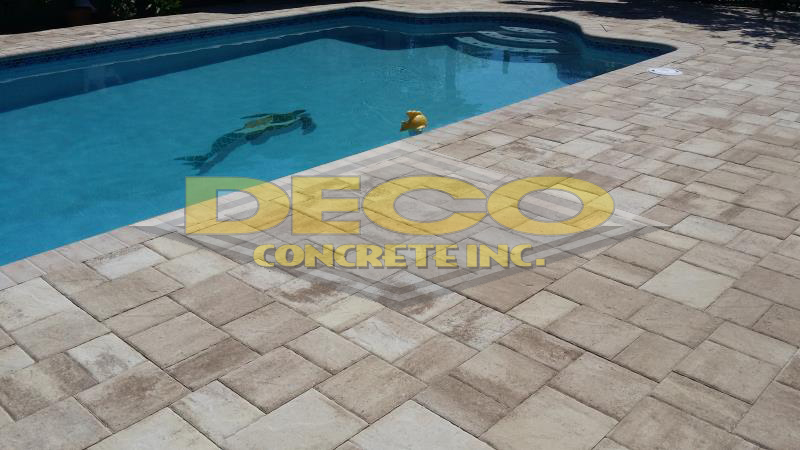 Here, we have put together a few important factors to check before buying pool pavers. Take a look.
Any element that you are investing for your home has to be of a good quality so that it lasts you for a long time. After all, you are spending a lot of money for this. You must ensure if it is worth it or not.
Another thing that you have to check when you are purchasing pool pavers is its pricing. You must have a set budget for such home designing matters. You must take quotes and then check if it is an affordable solution for. You may also compare with others to get a cheaper option.
And if you are thinking of choosing us for pool pavers, then contact us today.