Are you decorating your new house? Do you have a spacious outdoor? How are you planning to utilize this space that you have been blessed with? Getting a huge outdoor in this market is seriously a challenge and if you easily get one, you should make it count. There are various things to do with your home exterior. Right from creating a patio, lawn, driveway, or a pool, you can accommodate many things depending on the space and your taste. Backyard pools are trending when it comes to home exteriors and if you are fond of going for a swim on a hot day or enjoy a pool party once in a while, then this is a great idea. You must also make use of pool pavers around it too. We, at Deco Concrete Inc., can be the right choice for you. We are an established and experienced company that has been in this field for over 20 years. We offer you all kinds of pavers, concrete pads, stamped concrete, and so on to adorn pool decks, patio, driveways, and walkways. So, if you belong to areas like Kendall, Fort Lauderdale, Pembroke Pines, Parkland, Pinecrest, or Golden Beach, then you can rely on us.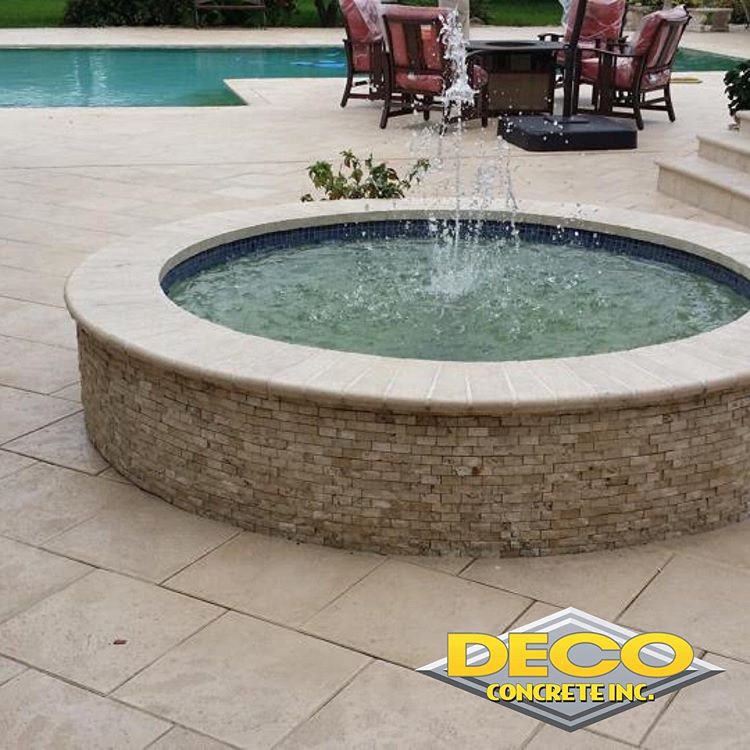 Here, we have put together a few reasons why you need pool pavers. Take a look.
Safety
During a party or otherwise, there is a risk of people falling into the pool carelessly while taking a stroll around it. This could be risky all the more for children or the elderly. These pavers are going to create a fence around the pool, preventing such accidents.
Appeal
Pavers can add more aesthetic appeal to the pool. It improves the overall look and feel of your home exterior. This will further increase the property value. You should get the pavers for these benefits.
So, if you are interested in choosing us, then contact us today.