Stamped Concrete, Brick Pavers, Concrete Pads, and Decorative Concrete in Bal Harbour, Florida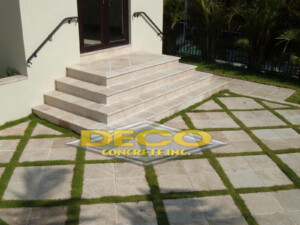 When you think of concrete, most people think of a solid grey sea of flatness, typical of driveways and garage floors in Bal Harbour, FL. But when you work with Deco Concrete, Inc., you could have your concrete driveway look like old cobblestone, or have your patio look like a random stone pattern or European fan stones. Even around your pool pavers can be used with a variety of designs and colors to provide a safer yet beautiful option. From patios to walkways to driveways and more, our team has been helping homeowners for more than 25 years add longevity to their property at the same time they add curb appeal. Contact us today to get started on your property's transformation.
Decorative and Stamped Concrete in Bal Harbour
Rather than have basic concrete walkways around your property, what if you had herringbone bricks or flagstone? When you have us install stamped concrete you can decide on what sort of look you want for your walkways, patio, pool, or driveway. We can also do decorative concrete overlays that help to restore your existing concrete while also adding a new pattern, color, or design element to it.
Brick Pavers and Driveway Pavers in Bal Harbour, FL
Utilizing brick pavers provides nearly unlimited design options and color options. They provide a classic, old-world charm that is hard to beat while offering the modern benefits of low maintenance and curb appeal. Driveway pavers provide a great option that allows permeability for rainwater along with the ability to quickly and easily replace individual pavers if they get cracked. Our team has many years of experience in using brick pavers in a variety of different outdoor projects.
Patio Pavers and Pool Pavers for Bal Harbour, Florida
Pool pavers provide a safer surface around your pool because of the textured surface of the pavers. By incorporating different colors of pavers, you can outline a walkway around your pool, provide a decorative border with your patio pavers, and even create custom designs that are part of your full pool surround or patio at your Bal Harbour, Florida home. When you contact Deco Concrete, Inc., we can help to provide you with ideas from our past projects that will increase the value of your home.
Make your home more attractive and useful with concrete pad options, driveway paver options, and more. The original name chosen for Bal Harbour was Bay Harbour. However, the planning committee didn't think that was appropriate for a city that was on the beach. The b was taken from the word bay and the a and l were taken from the name Atlantic. Hence the word Bal was created. Bal Harbour, Florida is located on the northern tip of the barrier island commonly referred to as Miami Beach. Contact our team today to begin working on your property upgrades.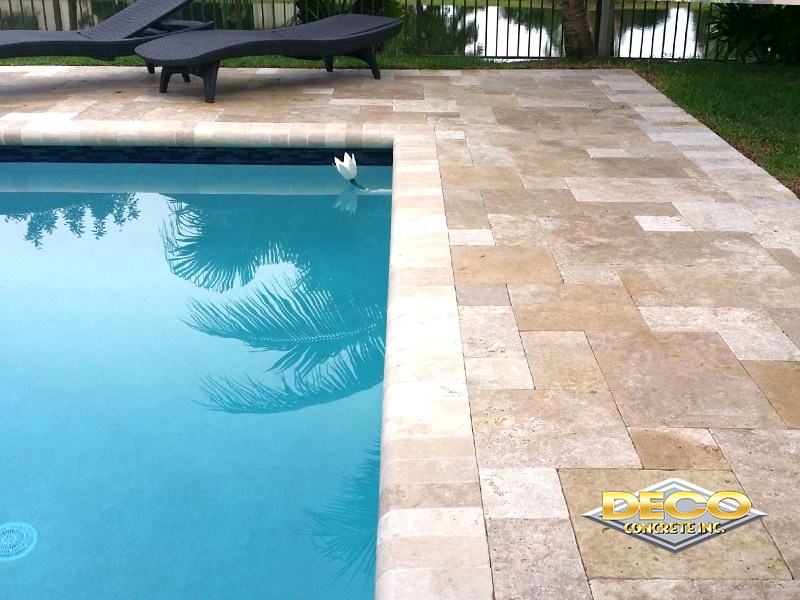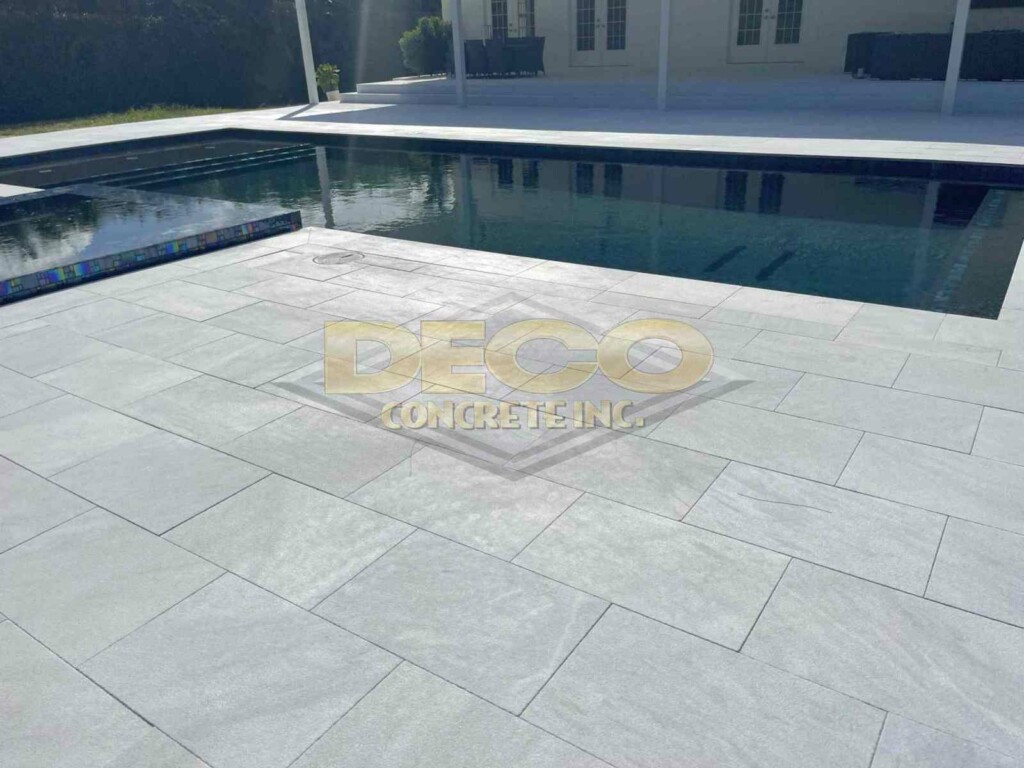 Deco Concrete provides Stamped Concrete, Concrete Pads, Brick Pavers, Overlay Systems and more!
We help you design
the life you want.
Give us a call and learn what we can do for you.