Do you have a huge outdoor in your house? You are certainly blessed to have this amount of space in your property when the city has turned into a concrete jungle. But you will have to utilize the space carefully and wisely. No matter what you decide to do with your outdoor, you must decorated in a tasteful manner. A well-designed home outdoor not just creates a great impression in front of the visitors but it will also add to the overall value of your property. One of the important elements that is used in all kinds of outdoor designs is a stamped concrete. Available in great variety and sizes, you can use it in your driveway or walkway to make the area more interesting and also to keep it safe from your elders and children tripping and falling on the ground. We, at Deco Concrete, can be the right choice for this. We are an established and reliable company with more than 20 years in this field. We bring you all kinds of brick pavers and stamped concrete to help you plan a beautiful layout for your landscape. So, if you are located in areas like Parkland, Fort Lauderdale, Miami Beach, Coral Gables, Miami, or Aventura, then you can opt for us.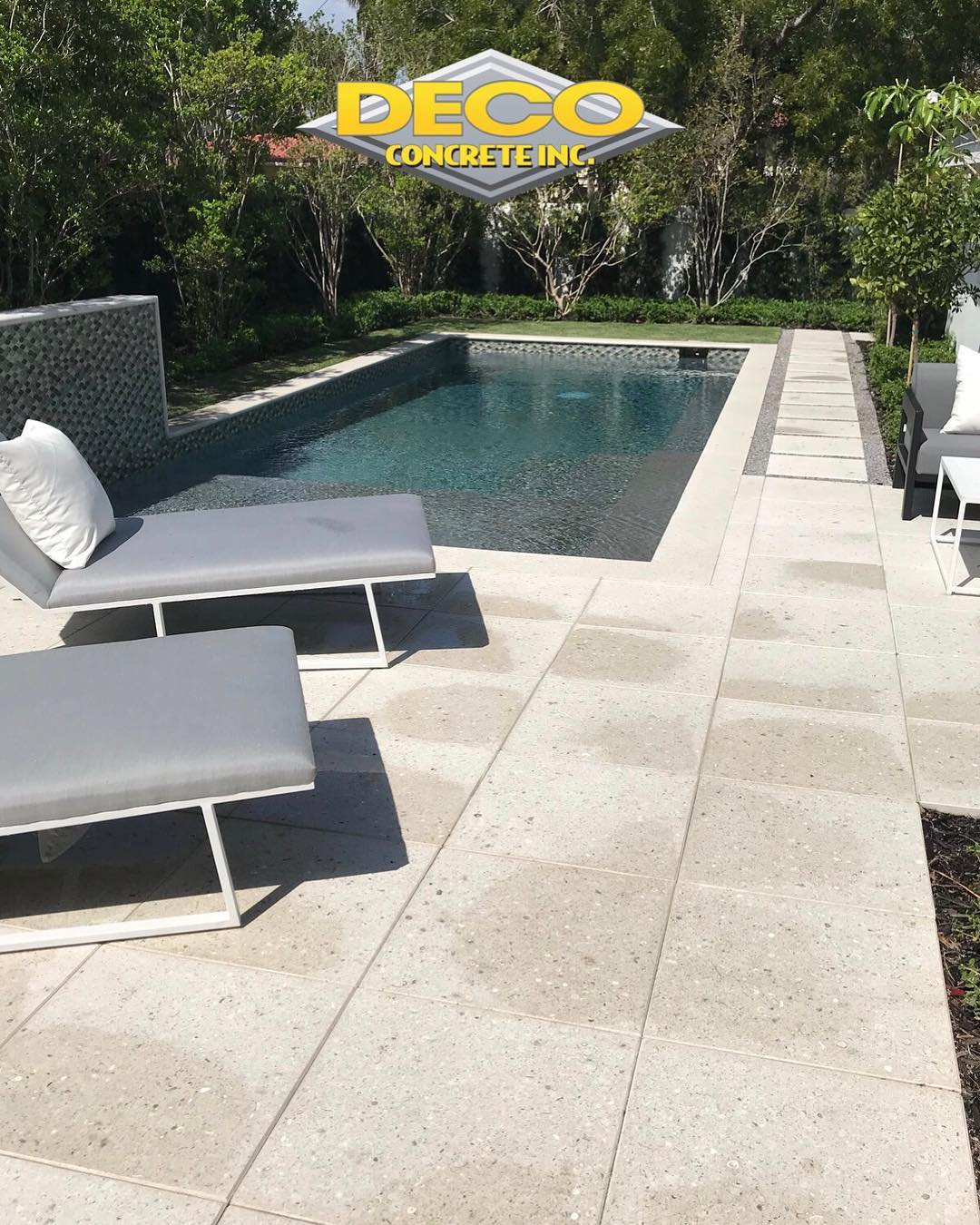 Here, we have put together a few questions to ask a company offering you stamped concrete. Take a look.
Can you install the concrete for us?
You must understand that buying the right kind of stamped concrete for your home will not help. You will also have to get it installed properly. That is why you have to ask the company if they can get it installed by their experienced and well trained professionals.
How much do you charge for the stamped concrete?
Budget plays a key role whenever you are making these plans. In order to understand if the stamped concrete is within your budget or not, you should ask them about the price in advance. If required, you can compare these quotes with others and then choose wisely.
So, after getting these answers, if you are interested in choosing us, contact us now.