Are you wondering how to remodel the exterior of your house? Generally, when people talk about the decoration of the house, it is always about the interiors. But your outdoors are an equally important part of the house. So, you should also take some time out and plan the look and feel of the home outdoor. One of the unique ideas for you would be paving. Use different kinds of pavers on your walkway, driveway, or pool deck to give it a new look. We, at Deco Concrete, can be the right choice for you. We bring you high-quality brick pavers which beautifully meets all such needs. You can use it anywhere to further enhance its appeal. We are known for our variety, quality products, and expert installations. So, if you are from areas such as Fort Lauderdale, Miami, Miami – Dade, Miami Beach, Parkland, or Pembroke Pines, then you can rely on us.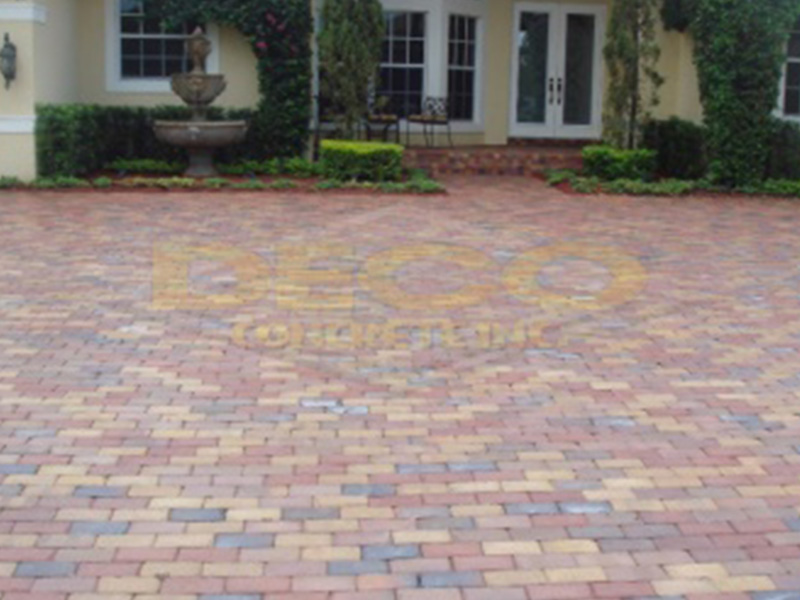 Here, we have put together a few crucial tips on how to purchase the brick pavers for remodeling your outdoor. Take a look.
Being an element of your outdoors, it is obvious that these will be constantly exposed to the blows of weather and relentless foot traffic. You have to make sure that these materials are long-lasting and can withstand this kind of regular wear and tear.
Sometimes, the pavers tend to lose their original shade due to exposure to the sun and pollution. But the brick pavers can hold onto their natural color even after years. So, you have to make sure that you buy quality brick pavers which retains their natural color.
You should know that there are several places which offer you brick pavers. So, you need to check the prices of different companies and compare them to see which one is the right one for your budget.
After knowing about these tips, if you want to buy our brick pavers, contact us now.