One of the most creative ways to decorate your house is by the use of different designs and colors on concrete floors. Nowadays, builders and architects make good use of concrete pads, decorative concrete, concrete overlays, and concrete slabs while decorating and remodeling homes. We, at Deco Concrete Inc., bring to you concrete structures of a wide variety of shapes, textures, contours, and shades. Not only do individual residents and construction professionals rely on us for quality products but also for assistance in the selection of patterns and colors. We provide a level of service hereto unmatched in the industry. Our reputation is built on our commitment to our job. We are a family-owned business with over 20 years of experience in the field, operating in and around the areas of Coral Gables, Fort Lauderdale, Miami, Miami – Dade, Miami Beach, and Pembroke Pines.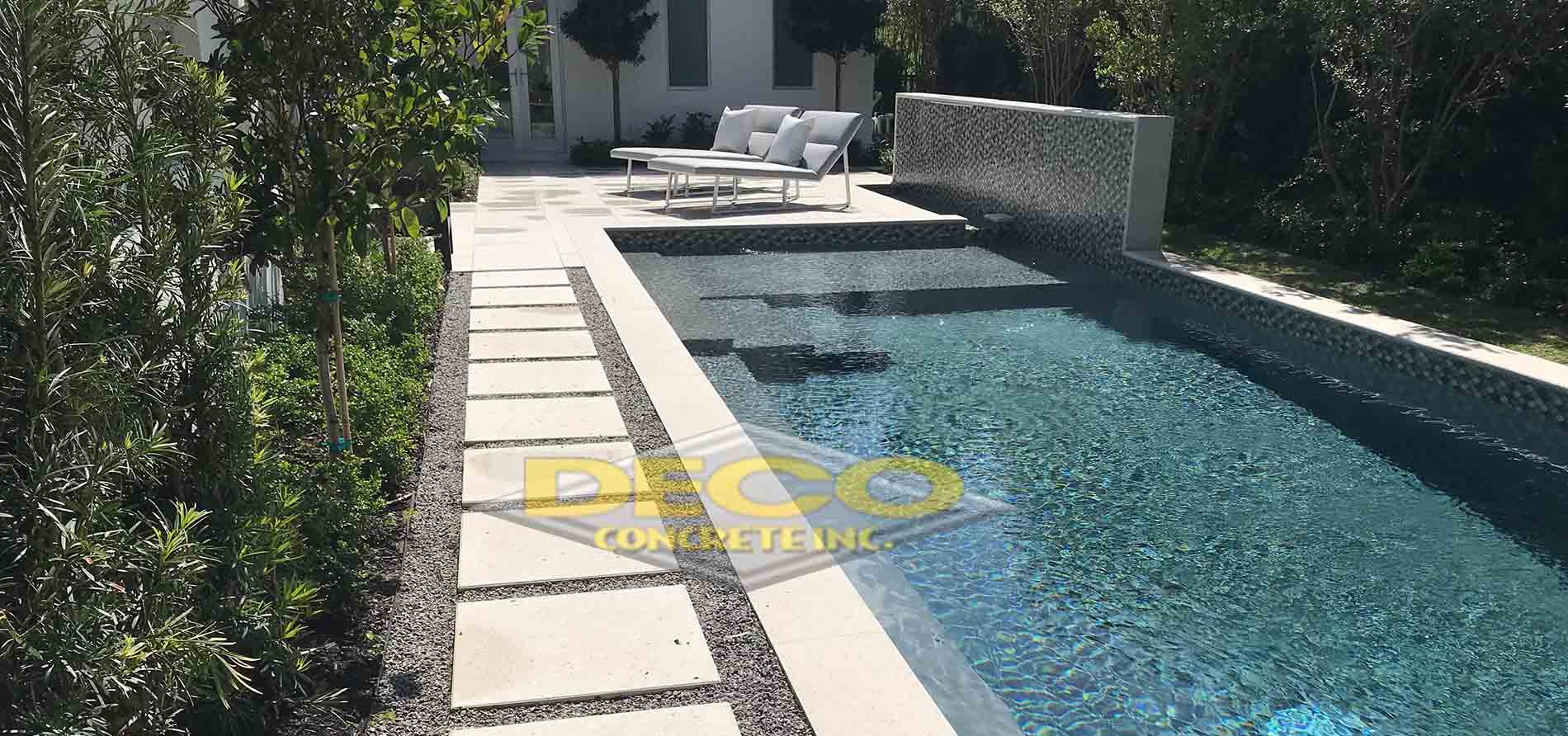 Here, we have put together 3 ways in which getting decorative concrete can completely change the appearance of your house. Take a look.
Making Your Home More Welcoming
You can choose a color palette which can make your home feel welcoming and friendly. A new and innovative pattern or design, along with the appropriate lighting, can do wonders to improve the ambiance of your home, making it more cozy and comfortable.
You can rest assured that using this form of concrete will most certainly reveal your superior tastes and preferences. Choose a design and color which matches your walls or your curtains. This is a sure-shot way to enhance the facade of your house.
The designs that can be made from this form of concrete are endless. Remodeling your house using one such design or a combination of two or more can bring about a uniqueness to your house as never before seen.
So, if you are looking to change the very image of your house, then contact us without any delay.