When you want a strong, beautiful, affordable patio or courtyard, you should go for concretes. Let Deco Concrete Inc. help you out in selecting the type, style, and shapes of decorative concretes that would uplift the look of your desired area. Founded in the 1990s, we have built a strong relationship with multiple stamped concrete providers in the region of Miami. This helps us in getting the highest quality products at the lowest possible prices. Our concretes come in textured, patterned, and even in embossed forms and in a variety of colors. After discussing with you and getting to know your specific requirements, our designers will start formulating the design. We take great pride in our team who has the ability to make stamped concrete look like a different material which not only makes it cost-effective but also makes it durable. We have been making the outdoor spaces of the residents of Golden Beach, Coral Gables, Pembroke Pines, Miami, Palmetto Bay, and Fort Lauderdale more attractive and functional.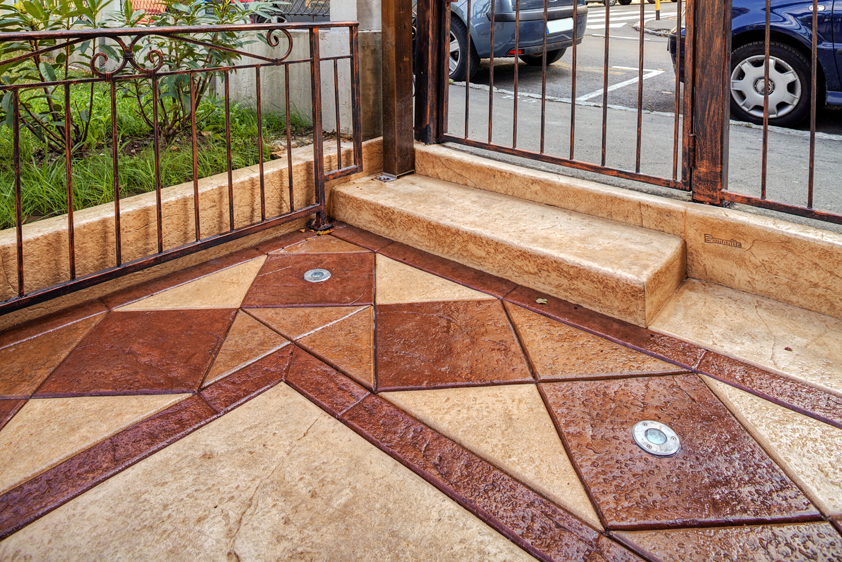 Below we have mentioned the top 2 major advantages of laying decorative concrete. Take a look.
Design flexibility
These can be fixed to new or already existing concrete surfaces. Since concrete involves mixing and setting, contractors can create any color and texture you want while doing your landscape. The patterns can be formed by various methods like splatter texture, thin stamp overlays, acid staining, and even slate trowel down finishing.
Low maintenance
A very big advantage is that this decorative concrete needs very little to nil maintenance and is very easy to clean. If you spill anything on it, just a little water and soap would be enough to remove the stain. It does not require regular polishing thus saving the maintenance and repair costs. Just applying a sealant every 4 years would be enough.
So, if you are planning on installing decorative concrete, you can get in touch with us.