Do you think your driveway, pathway, or patio is not up to the mark? Do you want to improve their look? Then Deco Concrete, Inc. is here with our state-of-art decorative concrete and stone surfaces. With us, you do not have to worry about starting from scratch; if there are any imperfections in your existing concrete, we will just make some positive changes to jazz it up a bit. Being in this business since the 1990s has helped us understand which concrete is cost-effective and durable, which are easy to install, and which ones can make your outdoor spaces look more attractive and functional. We make it our aim to provide quality customer service and that shows in our quality craftsmanship and the dedicated services of our designers. Deco Concrete provides service to all the cities in and around Palmetto Bay, Coral Gables, Fort Lauderdale, Miami, Pembroke Pines, Pinecrest.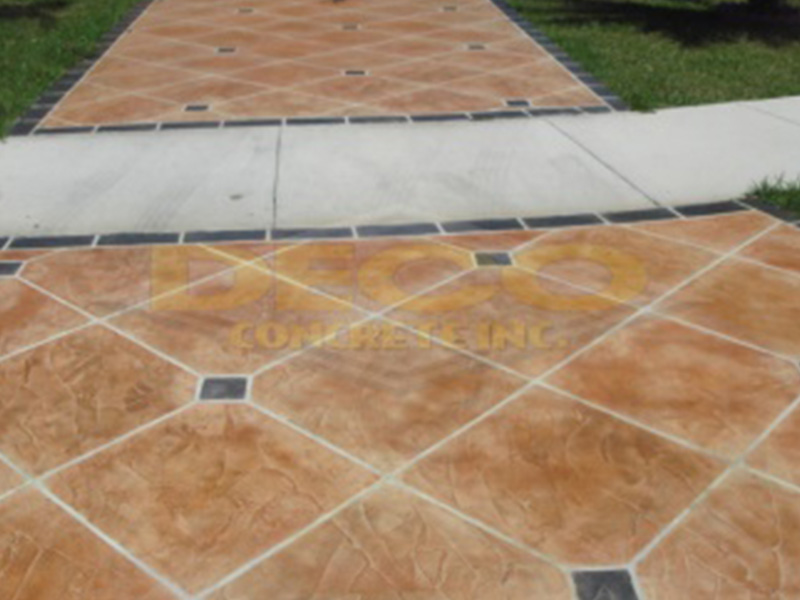 Below we have mentioned 3 basic things to keep in mind before installing decorative concretes. Take a look.
Choose the right contractor
If you want good creative work, then you should choose a contractor with good crafting skills. To narrow down your choices you would have to do research in the market and choose companies that specialize in decorative concretes.
Schedule the work properly
You will have to schedule the installation of the concrete slabs in such a way that they are not damaged before or after the project is over. When many trade workers work together the slabs are bound to get damaged. To avoid such confusions you should do these installations over the weekend.
The finished work needs protection
Contrary to the belief, concrete does not get stronger over a period of time. In fact, due to the chemical reaction, the concrete becomes vulnerable. Hence it is important that after the installation is complete, the slabs are well protected so as to prevent the chemical and physical changes that take place when they come in contact with water.
So, if you have any further queries about decorative concretes, you can contact our experts.