Nowadays, driveways are not just a functional space in your property but something that can be utilized to add to the aesthetic feeling of your house. If you want to spruce up your driveway, then maybe this time you should think about driveway pavers and add to the curb appeal of your house. Pavers have a lot of options in a lot of features like designs, materials, colors and patterns. However, make sure that you choose a professional for the job as, if it is done correctly, the whole driveway can look out of place. For such assistance, we at Deco Concrete Inc. can help. We have been operating in areas like Coral Gables, Fort Lauderdale, Miami – Dade, Miami Beach, Palmetto Bay, Pembroke Pines, and so on for twenty years, bring you experts who can customize and create projects in your driveways, patios, pool decks, etc. as well.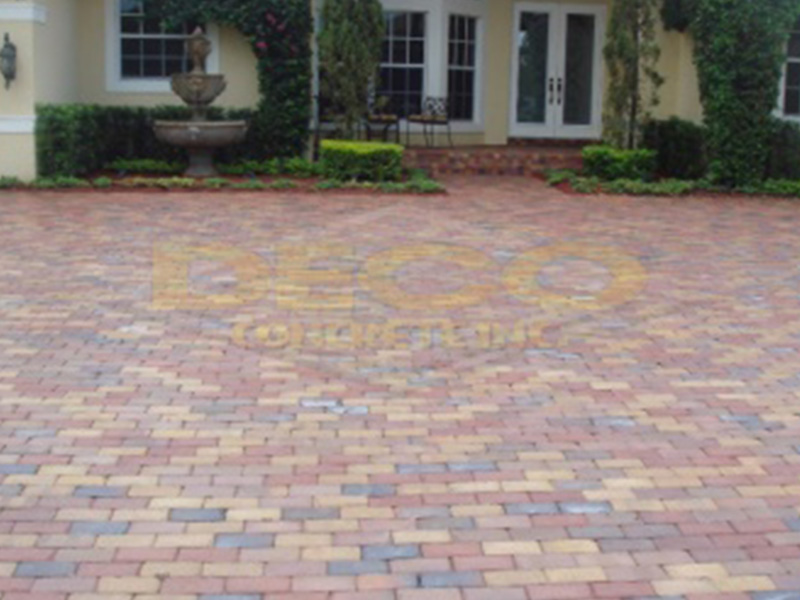 Here are two reasons why driveway pavers are becoming more popular these days, and why you should get on it too:
These pavers are extremely durable and strong. They have a base layer which makes for a strong impermeable foundation right at the core. In fact, in spite of handling the weight of automobiles, it can stay intact without cracking or getting damaged. Once you have installed driveway pavers, you can stay relaxed for decades without thinking about replacement.
Additionally, one can also opt for a paver sealer. If you have go a paver sealer in place, then you can also prevent stains that result from tire marks, rubber contact, oil leaks, etc. With just a simple wash on the surface of the pavers, the marks can be easily removed.
Therefore, if you think this is the right choice for you too, then contact us today!