Are you looking to spruce up your property? Well, then you should not just consider the interiors of your house but also focus on the outdoors. You need to check each and every aspect of your exterior decor and make sure you add certain other elements which further add more functionality and aesthetic appeal to your outdoor area. One of the things that you can do is build a patio or a driveway in your outdoor. A lush green lawn might be pretty but a little boring if the entire stretch is just greenery. In order to break its monotony, you can build a pathway or a driveway in your outdoor. In order to make sure that the pathway, driveway, or the patio in your outdoor is appealing, you can use patio pavers. There are several materials you can use to pave the area such as a brick paver, concrete pads, and so on. We, at Deco Concrete, can be the ideal choice for your functional and decorative patios and driveways. We offer durable, ecological, attractive, and reasonable products. So, if you are from areas like Aventura, Fort Lauderdale, Miami, Miami – Dade, Parkland, or Pembroke Pines, you can resort to us.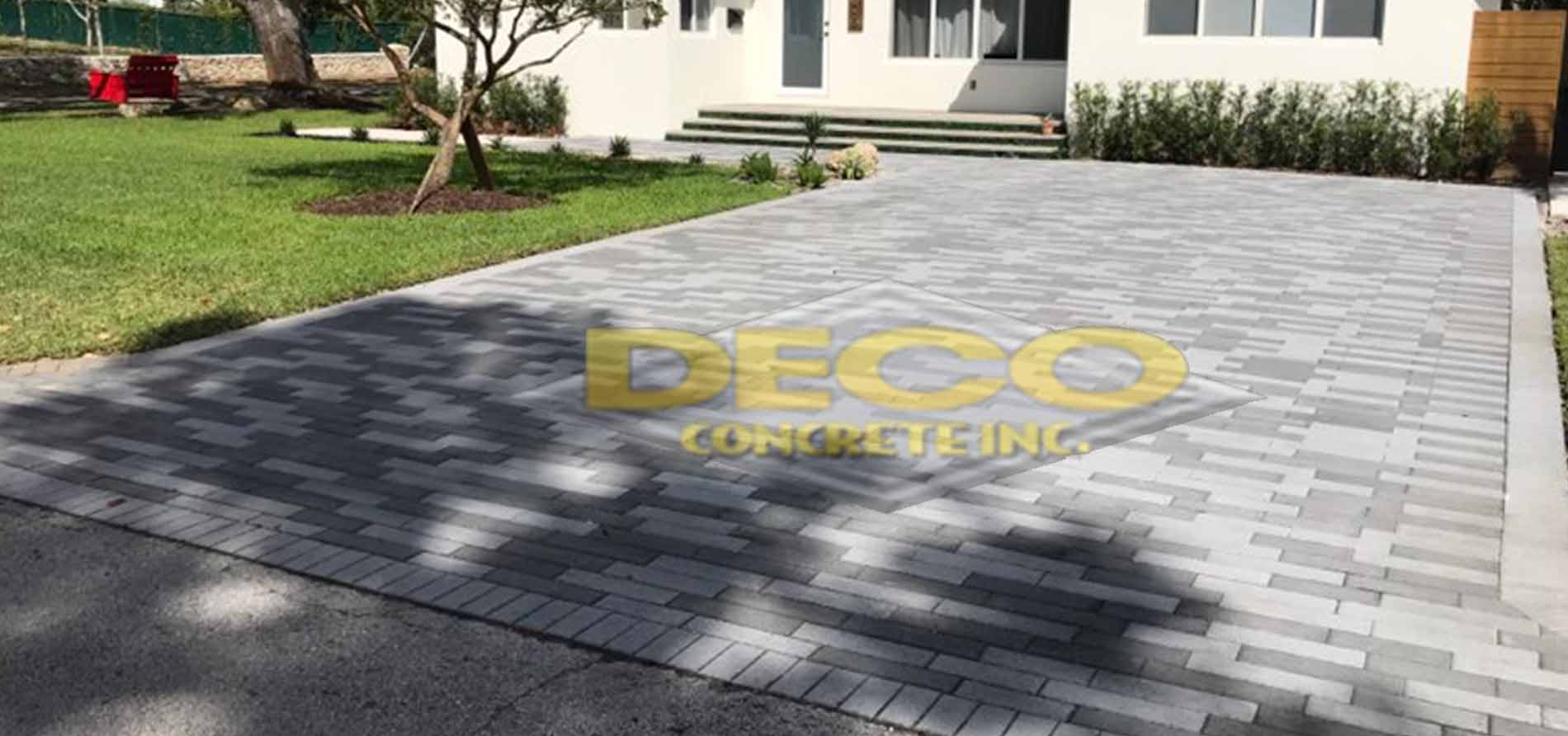 Before purchasing the brick or concrete pavers for your outdoor, here are a few questions you should ask the company first. Take a look.
What kinds of paver options do you provide?
In order to exactly match the patio or the driveway with the rest of your outdoor decor, you should check all the paver options available in the company. So, asking this question is a must.
Are your products made from eco-friendly materials?
Nowadays everyone is environmentally conscious and would not like to use things which are not conducive for the environment. So, you should ask the company regarding the nature of the materials used to build the pavers and whether these are ecological or not.
How much do the pavers cost?
Lastly, since the budget is essential to everyone, you should ask the company about how much price they charge for the pavers.
So, if you are interested in our pavers for your driveway or the patio, quickly contact us today.