Are you buying a new house? Does it have a huge outdoor space? Then, you will get obviously have to adorn the area accordingly. There are so many things that you can do with a big outdoor. You could have a lawn for some greenery, a patio with a nice walkway or an useful driveway. But you will have to implement these ideas, no matter which one you choose. If you are building a driveway, then make sure you also invest in driveway pavers. These will add to the beauty of this landscape but will also keep you safe from accidents. We, at Deco Concrete, can be the right choice for you. We are an established and reliable company with more than 20 years in this field. We can provide you with a wide variety of pavers, right from brick pavers, concrete pavers, to concrete pads, and so on. We are known for our variety of products as well as our customer oriented approach. So, if you belong to areas such as, Fort Lauderdale, Pembroke Pines, Coral Gales, Miami – Dade, Palmetto Bay, or Kendall, then you can choose us.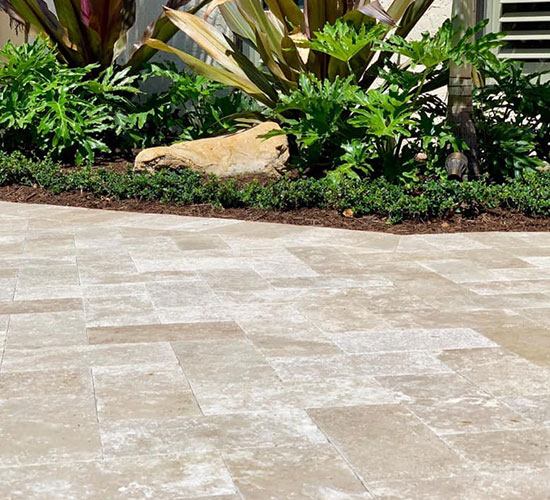 Here, we have put together a few things that you must check about the driveway pavers. Take a look.
You should focus on the quality of the papers and see if it is made with good materials or not. This should ensure that it is durable choice and will not wear away easily. After all, you are investing your hard earned money and would like it to last for some time.
Another thing that you have to keep in mind is the price of the pavers. You cannot exceed your budget to get these kinds of pavers. That is why you should take the quotes in advance and check if it is affordable for you or not. If needed, you can always compare these quotes with others and then take a decision.
So, if you are interested in choosing our pavers or any other product, contact us today.