Do you have a huge outdoor? Or are you planning to buy a house with a huge landscape area? Then, did you decide how you want to design the layout of this big space? There are so many things that you can do with your big outdoor area, starting with the lawn, walkway, driveway to even a patio. Drinking your cup of tea in the morning or evening on the patio can be a great idea. If you want to further enhance your patio, then you can make use of patio pavers. These not just make the area safe for you but also add a certain element of beauty and texture to it. We, at Deco Concrete, can be the right choice for you. We are an established and reliable company which has been in this field for more than 20 years. We can provide you with all kinds of concrete paths, brick pavers, and concrete pavers. We are known for our great quality and customer-oriented approach. So, if you are from Fort Lauderdale, Miami-Dade, Miami Beach, Pembroke Pines, Miami, Or Palmetto Bay, then you can rely on us.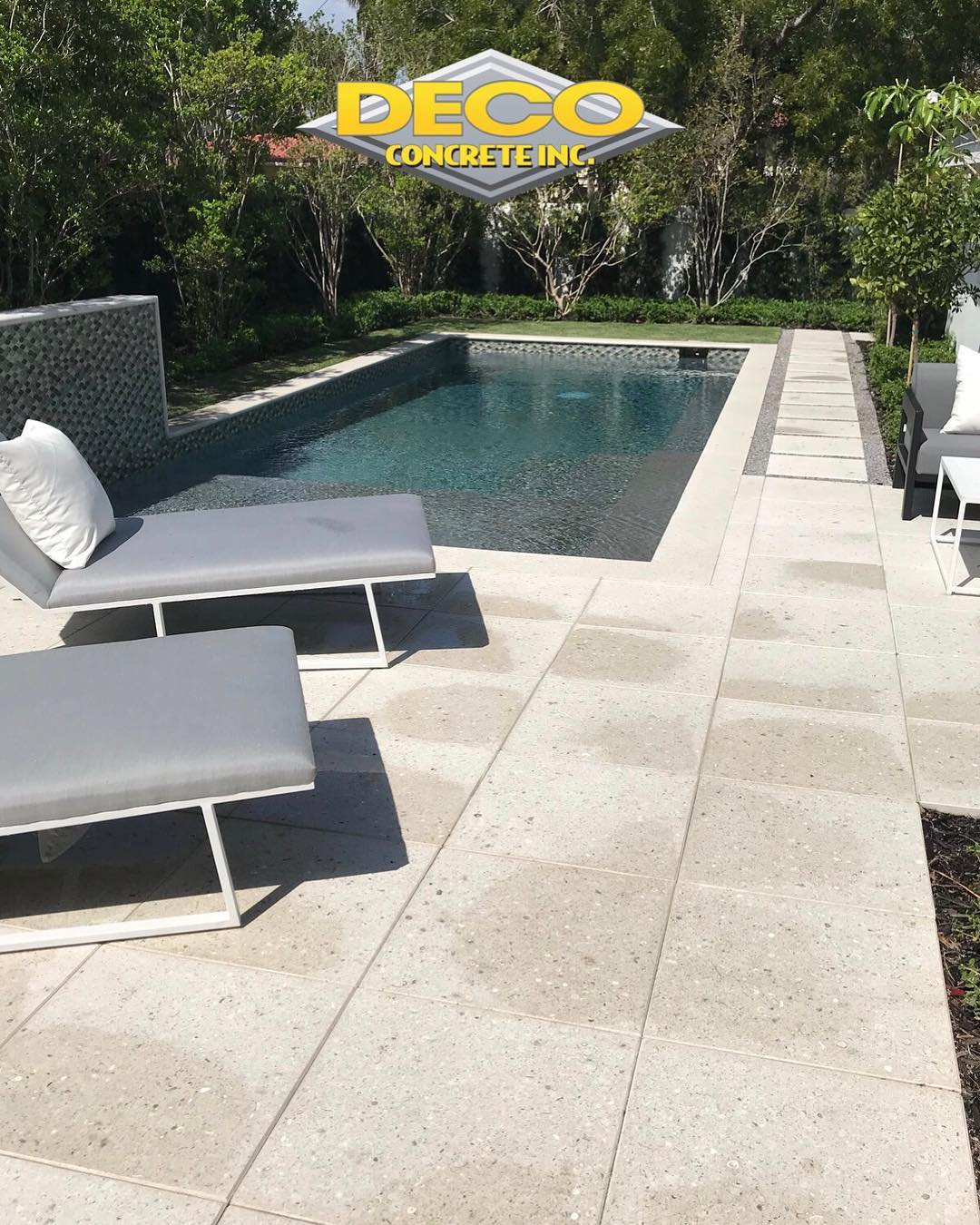 Here, we have put together a few things to check about the patio pavers before making a choice. Take a look.
One of the first and foremost things that you need to check about these favors is the size. You need to make sure that these R the ones that you want for your outdoor. You do not want it to be very big or very small, something that will suit the design of the patio you have in mind.
Nowadays, you get various color options in the patio pavers. You must have a set color theme in your mind when it comes to your home outdoor. You will certainly want to design your patio, keeping in mind this colored theme. You should choose the pavers according to this theme.
So, if you're interested in getting these papers from us, contact us today.