If you are looking for an affordable way of giving your yard a new look or getting it customized, you should go for options which not only cost-effective but are also durable and long-lasting. Stamped concrete will be a good choice. Deco Concrete Inc. has been designing and installing such state-of-art concrete overlays, brick pavers, and other concrete pads for over 20 years now. The years of experience has helped us understand the pulse of the marketplace and gain access to the highest quality of products at the lowest prices. It is our passion for perfection that keeps us going and gives a new look to your driveway, walkway, patio, or even your pool deck. Stamped concretes are known as a chameleon material as they can resemble flagstone, tile, slate, brick, or even wood. We can boast of developing relationships with multiple different stamped concrete providers from the regions of Miami Beach, Fort Lauderdale, Miami, Palmetto Bay, Pembroke Pines, and Parkland.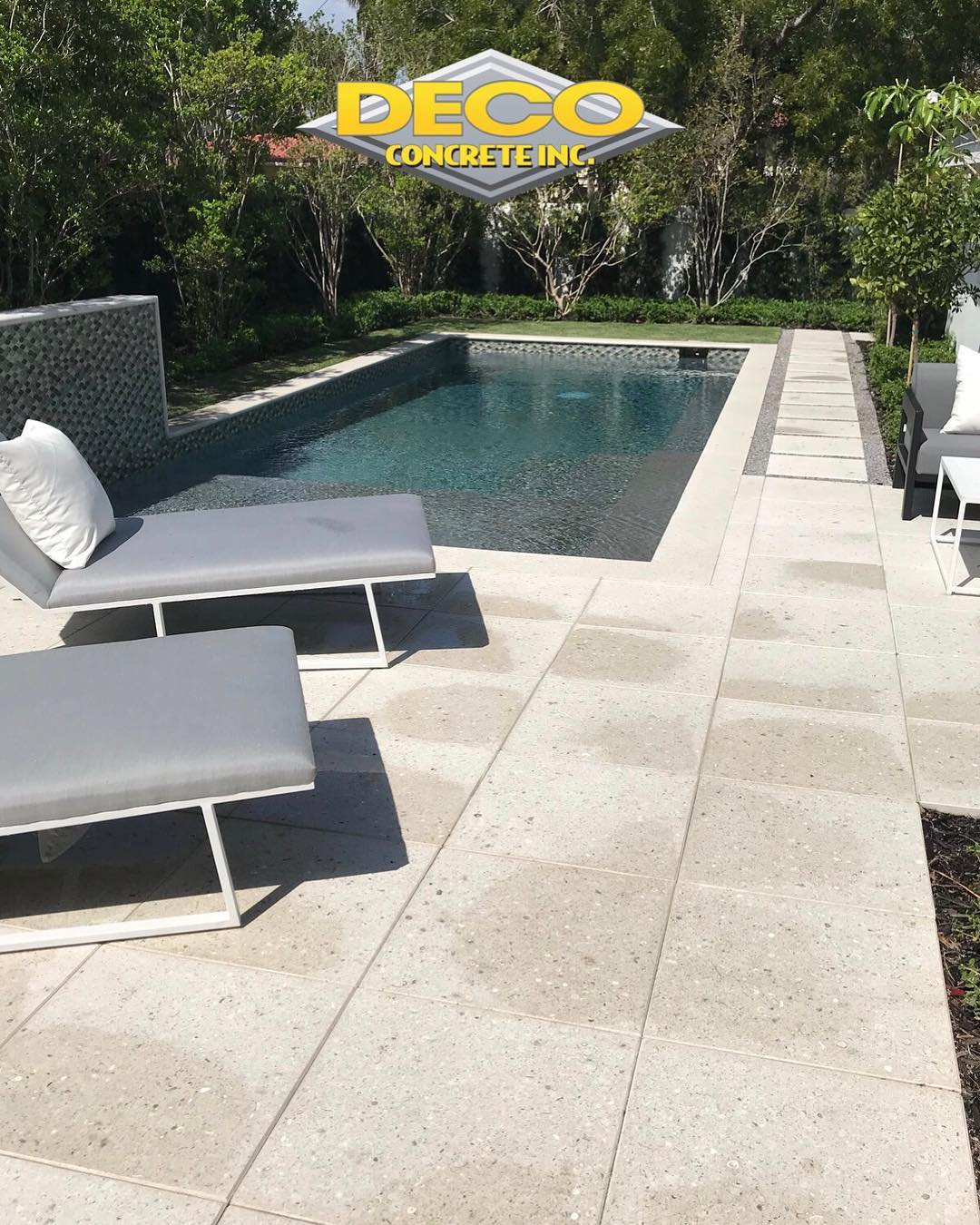 Below we have mentioned 2 major advantages of installing a stamped concrete patio. Take a look.
Stamped concrete is a good option for driveways or patios as these remain flat as opposed to a few other surfaces that settle and hence do not remain flat. While pavers tend to settle because of the natural sinkholes, stamped concretes form a more stable ground. Even the risk of tripping over on these floors is less as they are properly-compacted.
They don't allow weeds to grow
As the stamped concrete is a single large piece, there is no space for weed to grow. Whereas in the other options of flooring your patio there are gaps in between. These gaps form a perfect place for the weeds to thrive. The lack of weed also makes these concrete easy to maintain and increases the longevity of your patio or driveway.
So, if you are wondering why to opt for stamped concrete, you can talk to our experts at (954) 962-8009.