When you walk down a driveway, walkway, or patio the first thing that catches your eye is the floor that you walk on. If you are wondering about the material that is being used, let us, at Deco Concrete Inc., help you with the different options available in the market for you. Whether you want stamped concrete, concrete pads, concrete overlays, or even brick pavers our men can provide them for you. For the past 25 years, we have been setting exemplary standards when it comes to providing high-quality materials and exemplary service for the customers of Golden Beach, Kendall, Miami Beach, Coral Gables, Parkland, and Miami.
Below we have mentioned 3 useful tips necessary for laying down stamped concrete. Take a look.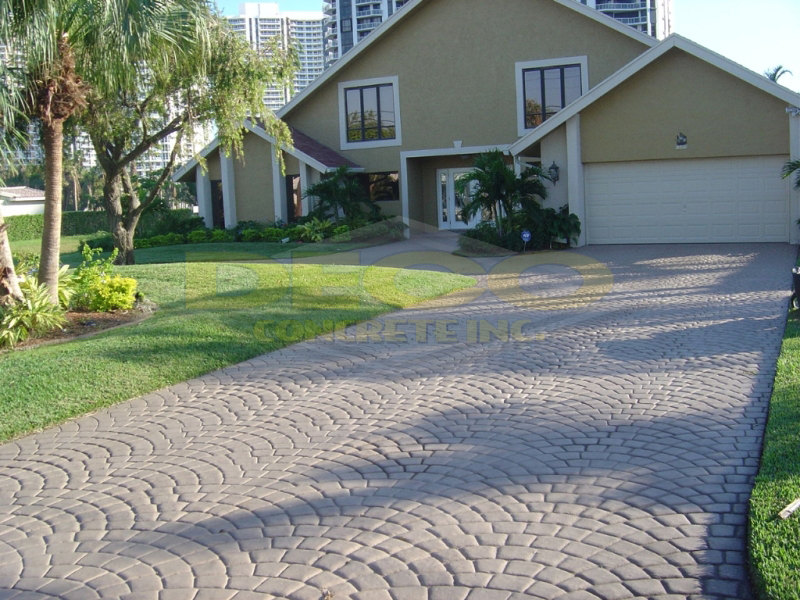 Using the right mix design
When using a concrete mix, the most important aspect of it is to get the ratios correct. Concrete is not a generic product; there can be several mixes available depending on different circumstances and different users. Hence, depending on the application you can get a thinner or slightly thicker design mix.
There are quite a few numbers of ways that one can place the concrete at the worksite. The longer the concrete sits the greater are the chances of its setting due to the heat of the hydration. Therefore, it is important for the concrete to be placed at its destined spot quickly to strike off the humidity balance.
No job of installing the stamped concrete is complete without the application of a sealer. There are many types of sealers available in the market but the most basic is the mixture of water-based acrylic. These sealers are used to cure as well as seal the concrete where it has been placed.
So, if you are looking for professional help to install stamped concrete in your driveway or patio, you can get in touch with our experts at 305- 828- 5158.