Do you have a huge outdoor outside your house? Usually, it is very difficult to get a home with a big outdoor space. So, if you are lucky enough to get it, then you should know how to utilize it well. Big space outside your home can be used in various ways, starting with a green lawn, a patio, a walkway to even a pool deck. It is not just necessary to make your outdoor space functional but you also have to ensure it is appealing. In order to further enhance its decorative appeal and also to keep the people safe from tripping or slipping on the ground, you should invest in stamped concrete. We, at Deco Concrete Inc., can be the right choice for you. We are an established and reliable company with more than 20 years of experience in this field. We can provide you with pavers and concrete pads of all kinds. We are known for our great quality and customer-oriented approach. So, if you belong to areas such as Golden Beach, Miami Beach, Fort Lauderdale, Miami, Coral Gables, or Kendall, then you can opt for us.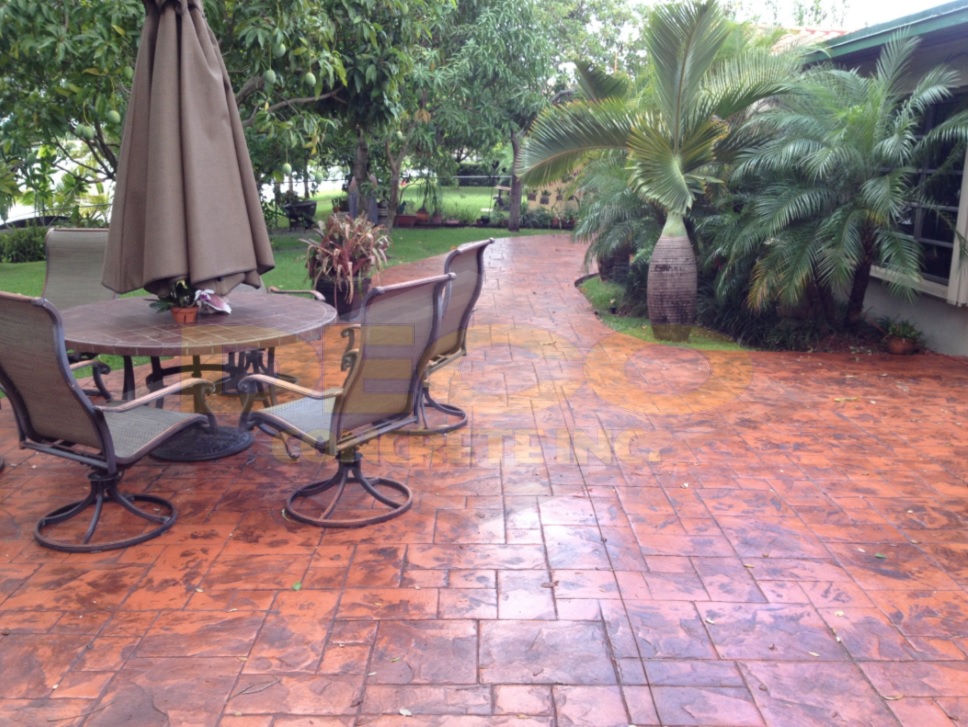 Here, we have put together a few things to check about your stamped concrete pads before buying them for your home outdoor. Take a look.
You are installing these stamped concrete pavers in your house with your hard-earned money. It should be worth this price. That is why you must check the quality of these pavers and see if it is made of good quality materials to ensure greater durability.
Another thing that you must focus on will be your budget. You must check the price of the stamped concrete pads in advance and then match it with your budget. Try to compare these with others and choose wisely.
So, if you are thinking of buying our stamped concrete, contact us now.