Are you thinking of decorating your outdoor? There are various ways in which you can improve and enhance the outdoor of your home. Right from alone, a driveway, and a walkway to even a backyard or a swimming pool, you can use various things to make your outdoor space more interesting and useful. However, even these outdoor elements have to be adorned in a certain manner in order to make the place more appealing. That is why you can make use of travertine tile pavers. We, at Deco Concrete, INC., can be the right choice for you. We are one of the most established and reliable companies which have been in this business for over 20 years now. We bring you a wide range of concrete pads and brick pavers which will provide a more sophisticated and appealing appearance for your outdoor elements, thereby increasing the overall property value. So, if you belong to areas such as Miami or Kendall, then you can rely on us.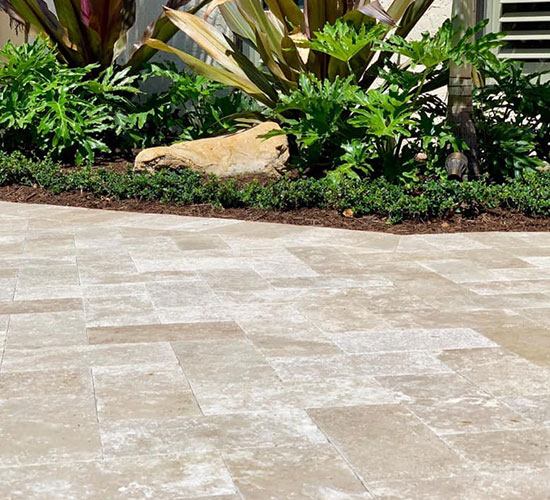 Here, we have put together a few questions to ask a company offering you travertine tile pavers. Take a look.
What kinds of different travertine tile pavers do you have?
The travertine tile pavers may be available in different colors and sizes. You have to choose the one that goes with the particular kind of outdoor elements you are choosing these for. Moreover, you have to also keep in mind the aesthetic factor while making this choice. Too loud a color or too big a size can ruin the entire idea for you. That is why you must ask for a different variety and then make your choice.
Do you offer free quotes?
If you get an estimated rate for the price of these pavers, it will be easier for you to understand if the pavers are affordable or not. That is why you must ask for free quotes and see if you can match them with your budget to make a reasonable choice or not.
So, after getting these answers, if you are willing to choose our travertine tile pavers, contact us now.