Nothing beats pavers for adding curb appeal to your home. Driveway pavers, as opposed to concrete or asphalt, can give your driveway a unique look and feel. You'll distinguish yourself from the rest of the pack and add value. The sand-filled joints in pavers allow rainwater (as well as driveway oils and salts) to seep into the ground rather than pour onto the roadway and into watersheds.
Here are some of the advantages of using driveway pavers: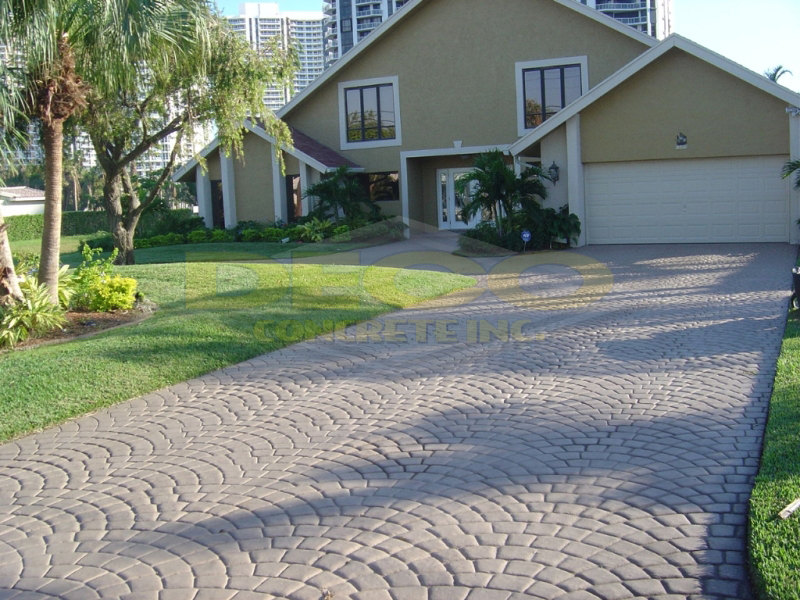 Installation time is short.
Asphalt and concrete take a long time to prepare, however, driveway pavers can be laid in truly matter of days, making it a quick and convenient option.
Paver patterns provide interest to the space.
When you use pavers for your driveway, you can create a truly one-of-a-kind design.
Colors of pavers
Paver colors range from classic gentle and muted to aggressive and sophisticated color combinations in today's market. Unlike concrete or asphalt, pavers offer a diverse color pallet that allows you to express yourself.
Durability
Concrete and asphalt crack, as we've witnessed, but driveway pavers, on the other hand, are significantly more durable and can withstand the weight of a vehicle better than either. 
The importance of safety cannot be overstated.
There's no need to be concerned about harsh weather while using pavers. Pavers on the driveway improve traction and drainage. As a result, the tires will not slip or slide.
Maintenance-free
Concrete stains and asphalt need to be resurfaced regularly.
Driveway pavers require little to no upkeep once they have been sealed.
Long-term results
Nicolock pavers are unsurpassed in terms of durability. You can expect a tight, smooth surface texture paired with outstanding color, strength, and beauty from their revolutionary paver-shield technology, which will last for generations.
At Deco Concrete Inc., we've been creating cutting-edge concrete and stone surfaces for years in Palmetto Bay, Fort Lauderdale, Miami- Dade, Coral Gables, Miami Beach, and Miami areas. While the work we conduct on-site is extensive, we are also proud of the client service we provide before, during, and after installation.