Paving around your pool can have different kinds of requirements and considerations. But it is important to find a company which can offer you good quality pool pavers first. We, at Deco Concrete Inc., can be the right solution for you. We offer you various kinds of patio and pool pavers including both stamped concrete and brick. We can design your pool deck in a phenomenal manner with our supreme quality concrete and stone surfaces, which will give an improved appearance to your pool and also enhance the overall value of your property. We will choose shades and designs according to your taste, offering amazing versatility to all our clients. So, if you are from areas like Fort Lauderdale, Golden Beach, Miami – Dade, Palmetto Bay, Parkland, or Pembroke Pines, and are looking high-quality pool pavers, then you should resort to us.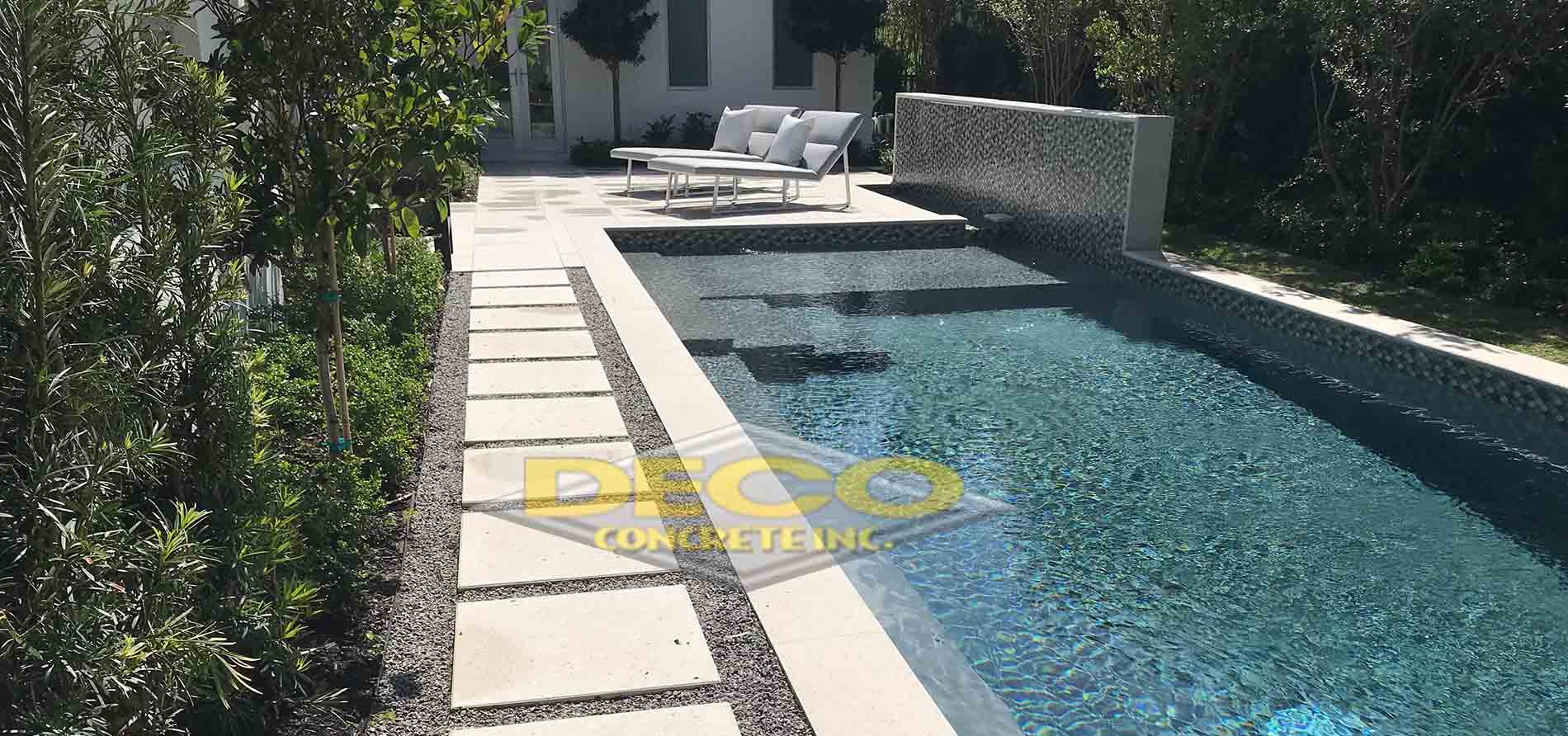 Here, we have put together a few things to check while looking for the right pool pavers. Take a look.
The quality of the pool pavers is very important because you certainly want it to last for a long time. After all, you are investing your hard earned money in it. So, make sure the pavers you pick are built with sturdy materials that can withstand the regular wear and tear along with the blows of nature.
The pool area is one of the most attractive parts of your home outdoors. So, you would definitely want this place to be aesthetically appealing. So, choose the pavers which have a great design in order to further enhance the outdoors, which will translate into a greater overall value of the house.
Lastly, you should remember that the budget is an essential part of any home design and improvement plan. You should check if the prices of these pavers are within your stipulated budget or not.
So, after checking these factors, if you think, we can be the right choice for you, then quickly contact us now.