Do you want a functional driveway? Are you looking for a decorative patio, walkway, or poolside? Then maybe it is time for us, at Deco Concrete Inc, show you our pool pavers option. We have over 25 years of experience in this line and being a family owned and operated business, we understand the requirements of a family as a whole and thus to meet and surpass your expectations we add a personal touch to our professional approach of doing the job. Here, our designers are experienced and knowledgeable enough to know which kind of stone or brick will fit in which area of your house. The residence of Fort Lauderdale, Miami–Dade, Parkland, Palmetto Bay, Pembroke Pines, and Coral Gables are well aware that we have always been committed towards quality customer service an offering exemplary products that are not only aesthetic, but will also make you feel comfortable.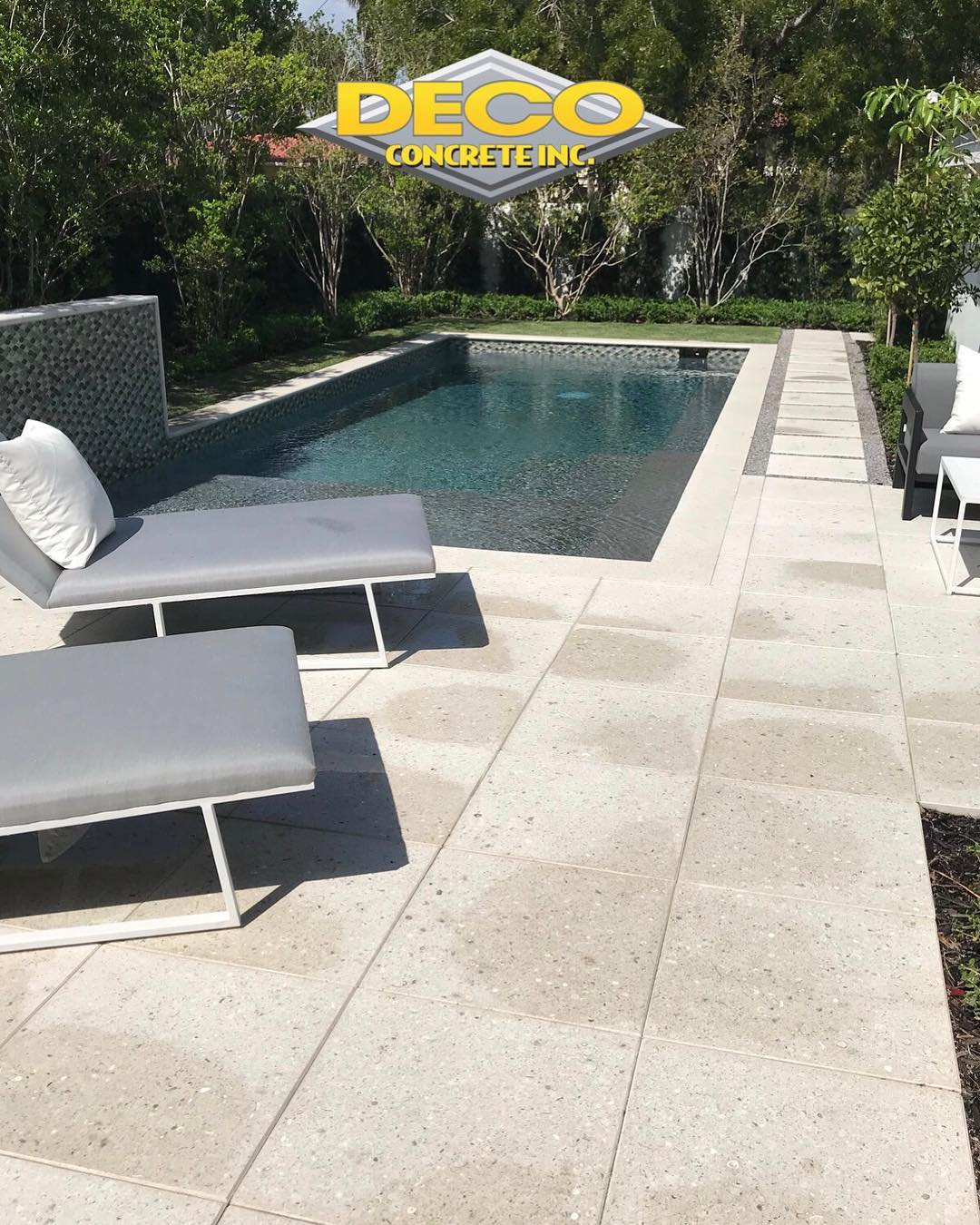 Below we have mentioned a few common benefits of installing pool pavers in your house. Take a look.
While installing brick pavers, stamped concrete, concrete pads you make a significant investment and hence the longer the product lasts the better it is.
Minimal color degradation
The pavers are available in a variety of colors, design, you have to be careful and pay attention to what you choose for and for which portion of the house. It has been tested before the do exposed to external elements the bricks do not fade as easily as other products.
Since in most cases the bricks are up cycled they are considered an environmentally friendly choice. Also, these bricks are made from natural elements thus results in less pollution of the environment.
So, if you are looking for unique pool paver options for your patio or poolside, you can get in touch with us at 954- 962- 8009.