It is not every day that you decide to updo the path up your driveway, the patio, or even the pool area. Hence, you deserve the best company that will be able to fulfill your every unique requirement. Why not give us, at Deco Concrete Inc, a chance? Over the years, we have built quite a name for ourselves in designing, installing, maintaining, and servicing various textural floors be a brick pavers, concrete pads, concrete overlays, or even stamped concrete. We take great pride in the fact of educating people of Pinecrest, Miami Beach, Fort Lauderdale, Miami, Palmetto Bay, Coral Gables about the different types of stamped concrete available in the market and about their chameleon feature.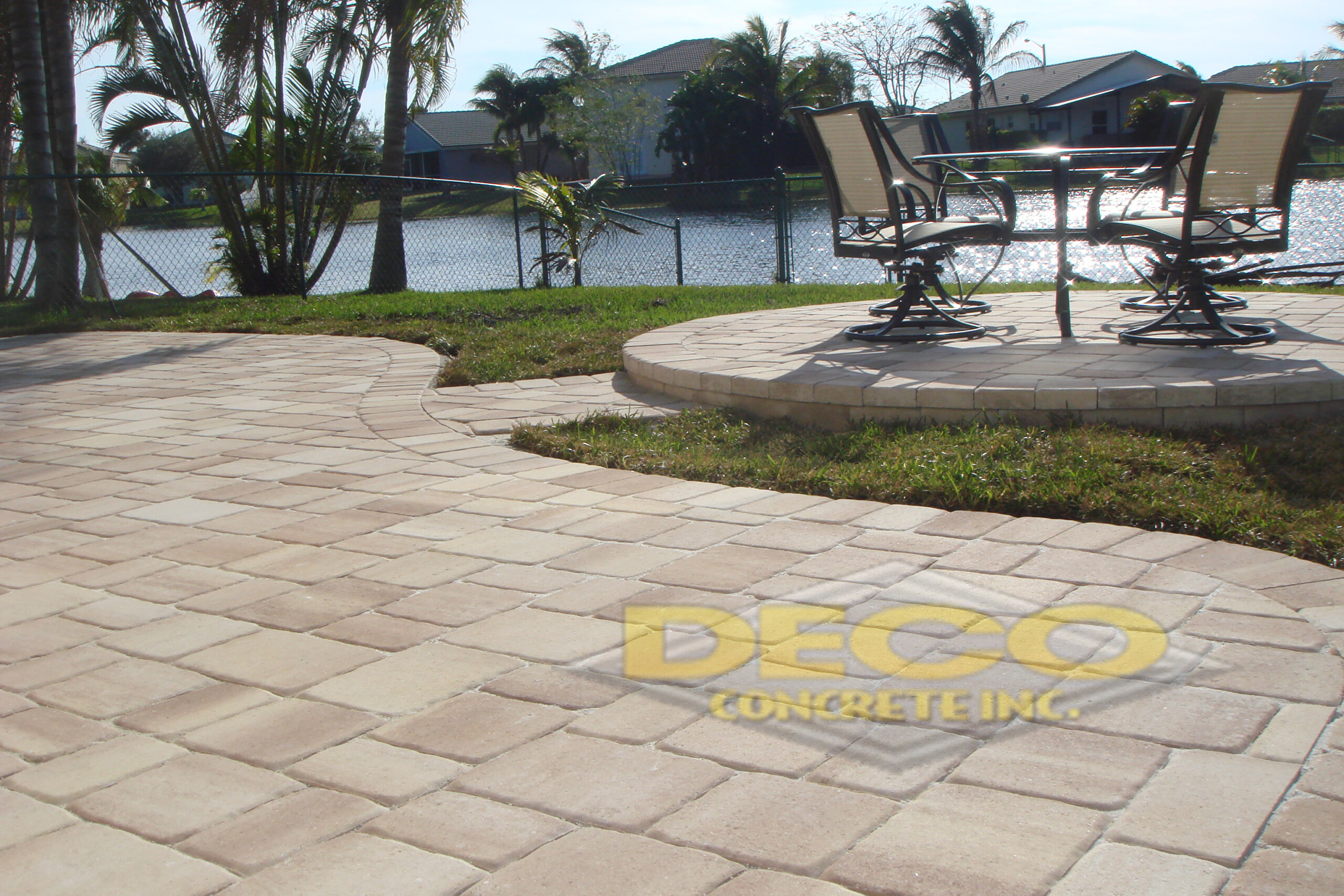 Below we have mentioned 3 things to keep in mind while installing stamped concrete. Take a look.
Washing and cutting stamped concrete
Washing and cutting the concrete slab after the concrete is ready is absolutely necessary. You might think that the sock cuts will take away the natural look but you will see that once after the area is thoroughly cleaned and the concrete is sealed and fully cured you will get an aesthetic look.
2. Sealing the stamped concrete
After cutting the concrete, it is very crucial to seal in and fully cured the concrete for the best final result. Are a lot of non slip additive and none slipping wax applications have come into the market to give your concrete a matte finish?
3. Maintaining your stamped concrete
Getting your concrete stamped, then washed and cut, and finally sealed and cured is a pretty lengthy process, hence once done you should take care and periodically inspect the cured and sealed surfaces. These concretes are exposed to constant weathering and traffic and might show signs of variant air or damage. But with proper maintenance these floors can last long.
So, if you're planning to install stamped concrete in your driveway, you can get in touch with us at 305- 828- 5158.