Are you thinking of making a unique addition to your home? Or are you thinking of making your office have a sophisticated and smart look? We, at Deco Concrete Inc., bring to you our services of travertine tile pavers to help you achieve exactly what you have in mind. Our designs and patterns have increased our value manifold over the years. It is what has helped us stay in business for so long. Our team is a highly trained one that understands the requirements of such modern products. They handle each piece of plate with the utmost care and make sure that each nook and cranny of the place is covered well. Leaving a job incomplete is not our way of working. Our dedication and commitment have made us one of the most successful and popular family-owned firms in Miami.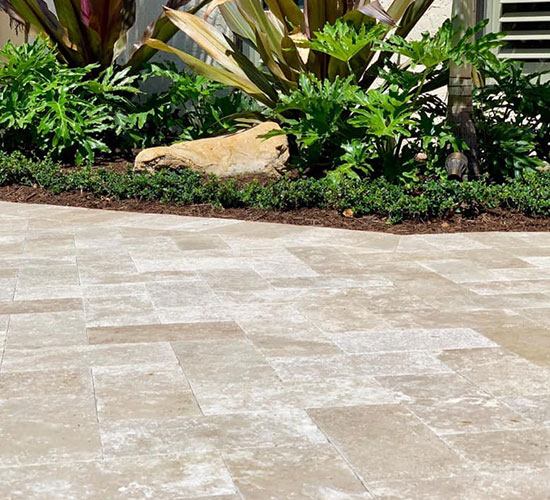 Here, we have put together 3 vital reasons for you to hire a firm if you want to install such items in your home. Take a look.
If you want the job to be done right then hiring a firm is probably the safest way to go about it. Since they have experience in the matter they will know how best to fit the pieces so that they enhance the beauty of your home and display your tastes and preferences well.
It is quite obvious that if you try to do this on your own you will take a lot more time to finish the job if at all you can do it. Hiring a firm will help you finish the work in time and will save you time as well.
You can rest assured that the work done will be in accordance with all state laws relating to housing and living standards. This may not be possible to get right if you choose to work with laymen.
So, if these reasons seem comprehensive to you, be sure to get in touch with us for our expert services.